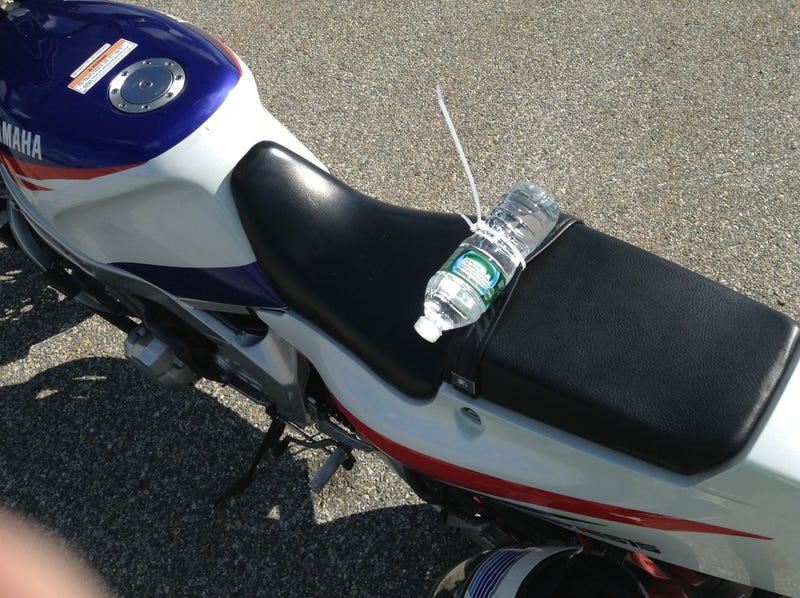 So my once brilliant idea of zip-tieing waterbottles next to the radiator wasnt actually the best of ideas... The passenger seat handle is much better. yea yeah... get a backback.... get a camelback... yadayada... I know. Ill get one soon enough... Better yet, ill get more creative and make some sort of water bottle holder/saddle.
In all honesty, i dont think i really want to change anything about this machine.
OH yeah, has anyone else had their helmet locked to the bike, but you get ready to go and start it up, only to remember you still need the key to get your helmet off. Yeah, um, i did that in front of a ton of watching people today...