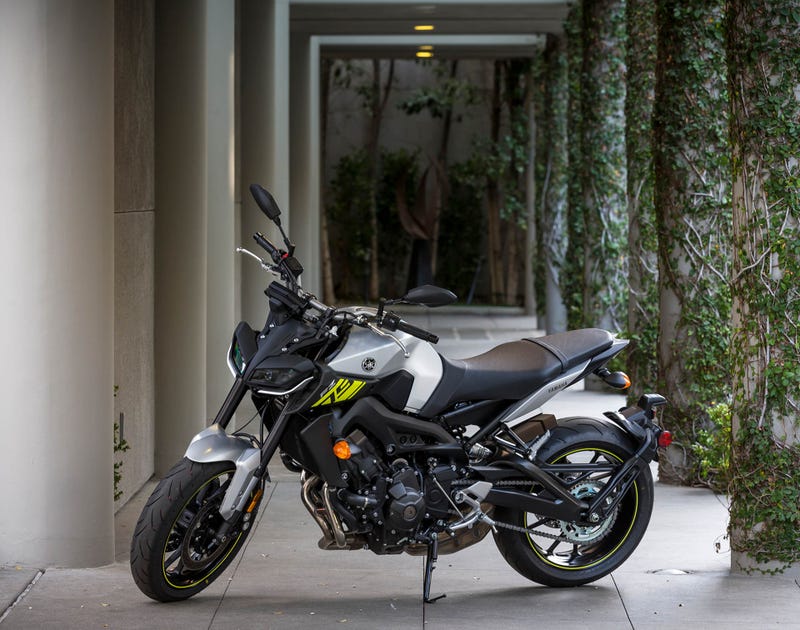 I'm interested in this bike (not this specific one, this is just a google image search representation). It's a 2017 Yamah FZ-09. I'm interested in the 2017 because it's the same bike as the 2018, but since it is a year old there is a rebate on it and dealers should be more motivated to sell. MSRP is $8999, the rebate is $750. There's a couple dealers on Ebay with listings at $7999 and $8099, which I assume takes the rebate into account.
A dealership up north of me has them in every color. I bought my 4 wheeler there, and it was a pain in the ass to get anyone to communicate with me. Nevertheless, I found the gray one on their website on Wednesday, filled out their contact form, and sent this message:
Hello, can you please send me an itemized out the door price on this bike including all fees and incentives? The tax rate in my county is 6.75%. Repeat customer. If it looks good I can come up Friday. THANKS
It's currently (looks at watch) SATURDAY, and I've not heard from them. At all. I've always gotten annoyed when I hear people whine "well I guess they just don't want to sell me a car.." But in this case I can conclude nothing else. Clearly those leads go to someone's email, and that person either doesn't give a shit enough to check it, or didn't want to bother answering my simple request.
So today I found one at a dealership down south, and sent the same request (minus the "repeat customer" bit). After only maybe 15 minutes, I got a response!
JCAlan, My name is Brandon and recently you requested information on a 2017 Yamaha FZ-09 Sport Matte Silver? I am just getting back with your request and would like you tounderstand that this is just a quote or estimate according to the current prices and msrp as well as the incentives. That said, I am at about $9792.87 out the door. Let me know, Thanks again. Brandon
So even though I asked for an exact price, Brandon wants me to understand that this is just a quote or estimate, and he doesn't bother to tell me how he is arriving at this figure that I shouldn't hold him to. But I spend all my days penciling car deals, so I have a pretty good idea how he got there. My response:
Thanks for a quick reply. So....full MSRP plus doc and you scoop the $750 rebate? Lol I'm shopping the wrong time of year I guess. Thanks anyway
His reply:
No sir, your shopping the correct time of year. As I stated in that email that is just a quote of what everyone is going to start with to open the floor up for negotiations? We do not just take the first quote and shoot it dead from the gate! What number do you think it should be around let us start from there?

B

Needless to say, I'm done with my man Brandon. What the actual fuck is he even talking about? I didn't ask what everyone is going to start with, I asked what their price out the door is. What does shooting things at gates have to do with anything and what does that even mean? I do not want to make an offer or open up the floor to negotiations, I just want you to tell me what the price is. Honestly, I would be fine with MSRP minus the rebate plus tax and title, as long as there's no BS dealership assembly fee or something. I'm not even asking for a discount.
So frustrating.