5-15-18 on Route 84 coming through Danbury CT.
Through the eyes of a potato cam...
(It took me this long to figure out how to load the clip...I'm old...)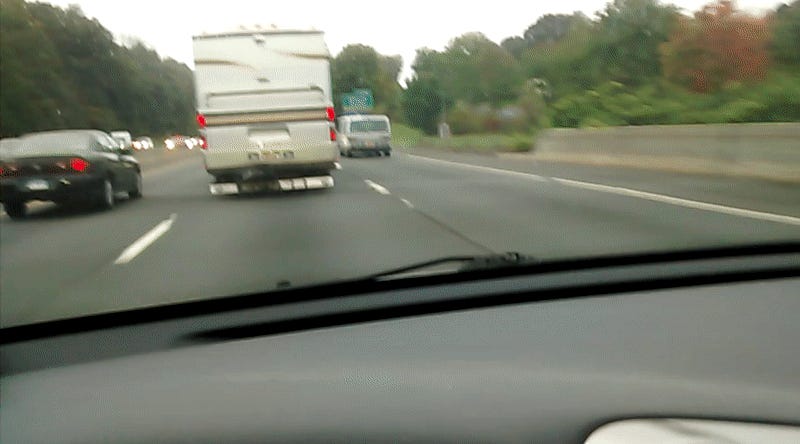 This appears to be one of the earlier style, with the pop up roof. Definitely the earlier grill. Only 376 made, ever!
Sorry for the lack of steady-cam, I'm old...
For reference; no connection: http://www.vixenrv.com/