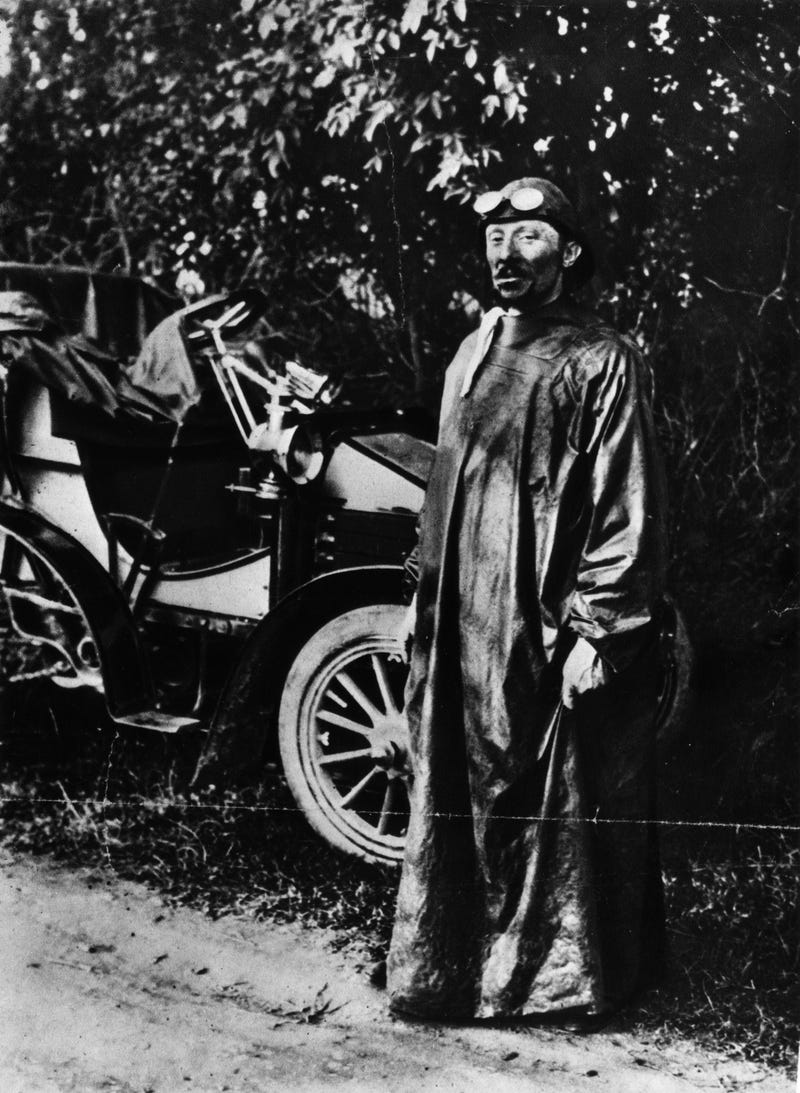 I have a theory that years age. They shrink and grow closer as they get older.
2013 and 2012 stand very tall, big years, with lots of memories in them. Take two older years, like 1911 and 1912, and they seem condensed, almost like one collective moment. These days you can hardly see the difference between two years like 1336 and 1337, and you have to study them very closely to see them stretched out to modern size.
But that's all a little linear for my taste, and I don't have many good tools for measuring year size.
But I do have this little series, which approaches some kind of test.
So what year was this car made (assuming it was produced the year in which it was raced, which is where I'm getting the date for this photo)?