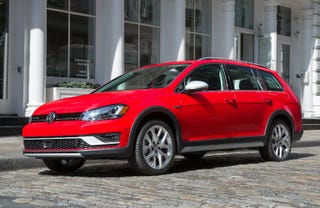 Most car peeps are forever on the hunt for their next car. I'm no different and up until this point it has been pretty easy, as my trend has been newer, faster, nicer, German coupes/sedans.
Then I bought a Honda Grom and now moto is life. So I'm thinking that my next car might look less like an RS3 or M2, and more like a VW GTI or AllTrack + A Husqvarna 701 Supermoto.
So do any oppo's know when they are supposed to start selling them/has anyone seen one IRL?
This time last year VW/Audi had all of their next year's models on their respective websites. This year it seems like they're slacking.