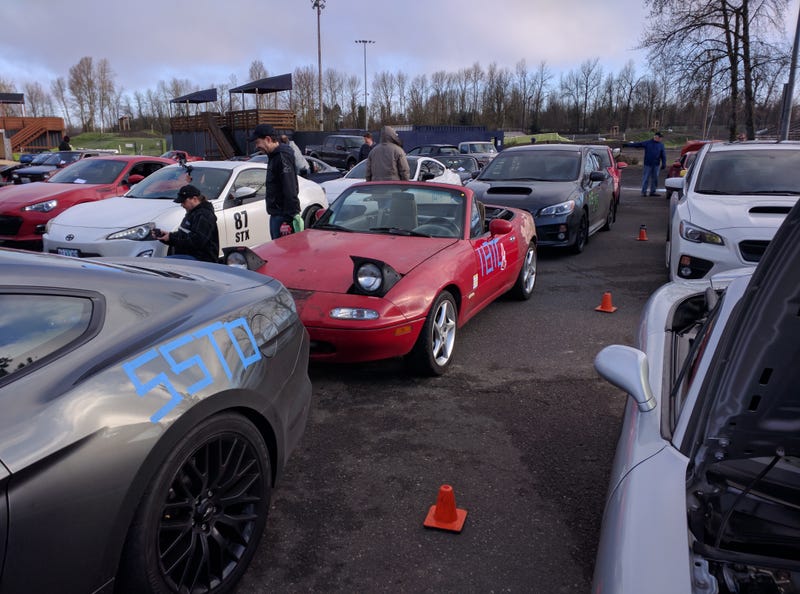 Spent last night fixing things just to pass tech for an autocross today. Wanted to see if she'd hold together before I think about taking her on track.
This is my battery bracket.
Broke a ground when moving the battery around, instead of fixing it, I just added another, and used some heater hose as a cover.
Speaking of heater hose, it was kind of cold this morning, so I finally "fixed" my heater before leaving. Didn't feel like buying new molded hoses, so I made my own.
Ended up doing squarely mid pack, not bad considering 10 year old all season tires and little to no prep work and a field of cars 25 years newer. I think I'm starting to form an attachment to this pile, was a blast out there.