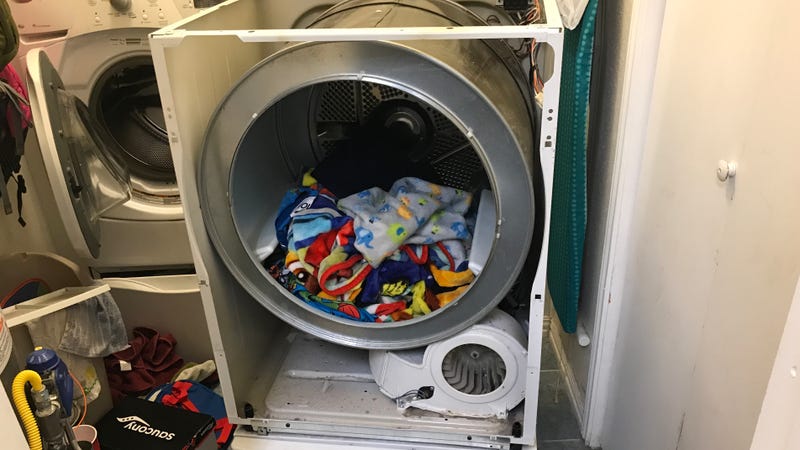 Oops.
Update: ICYWW here's why I tore it open.
He's dead, Jim. I got a new one from RepairClinic.com. Not the cheapest, but reliable and the extra price helps pay for the DIY help YouTube videos they make.
Update 2: New heating element even came with the insulator pad and thermostat. Nice! Already in place. Time to lubricate the main bearing since I'm in there and reassemble.
Final update: Back together in test mode with the lid off. Ran great so I finished putting it back together.

Good as new. Only an hour of work (I've had this thing apart twice before) and saved $700 compared to buying a new one. So now I can buy my wife a shiny new iPhone next week (she's been nursing along an iPhone 6 with a dying screen, dying battery, and dead sleep button) instead of having to shop for appliances.