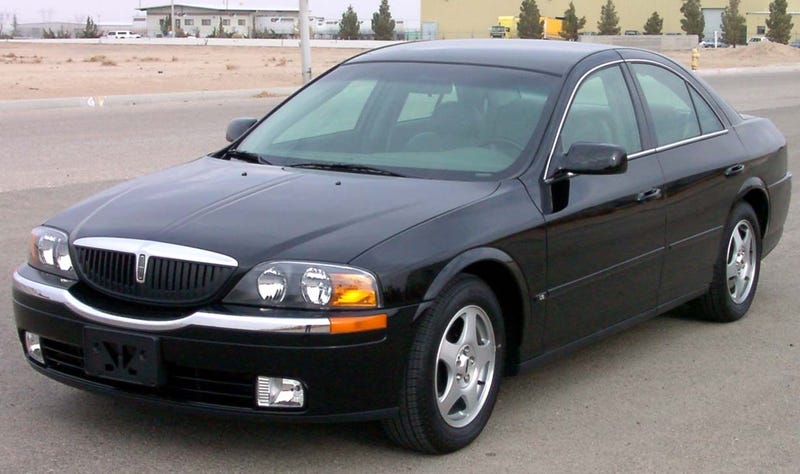 A Lincoln sports sedan? Some peoples grandpas might have had a mild stroke with the notion that the company that gave the AARP crowd the luxobarge Town Car would dare to enter to the realm dominated by the Germans and Japanese in the late 90's/early 00's. But they did. The Lincoln LS was a good attempt from an American automaker. But as usual, they gave up before they could make it better.
The LS came to fruition in 1999 for 2000 model year with Euro influences from the just recently established PAG. For those of you who don't remember, PAG was short for Premier Automotive Group that grouped all of Fords premium brands, Lincoln,Mercury,Jaguar,Land Rover and Volvo. This was supposed to show what those brands could do when they worked together.
The LS rode on Fords DEW98 platform, which also underpinned the Jaguar S Type, Ford Thunderbird, and still currently underpins the Jaguar XF. It also used Jaguar engines: the 3.0 AJ V6 and the 3.9 AJ V8. Both models were originally known as LS6 and LS8. But after some blowback from Toyota, who thought that it would create confusion with the Lexus LS, Ford changed it to LS V6 and LS V8.
It was praised for its driving dynamics and actually being more than just a sports sedan label. It was a sports sedan. It was named Motor Trends Car of the Year at the turn of the century as well. And from its into until it went out of production in 2006 262,900 were built with 2331 of those being manual trans V6 models.

So what gives? Well some people said it was overpriced. Others said the interior was cheap. And there are lots of instances of reliability stories. So where do you guys think the LS went wrong and why didn't they ever try again?