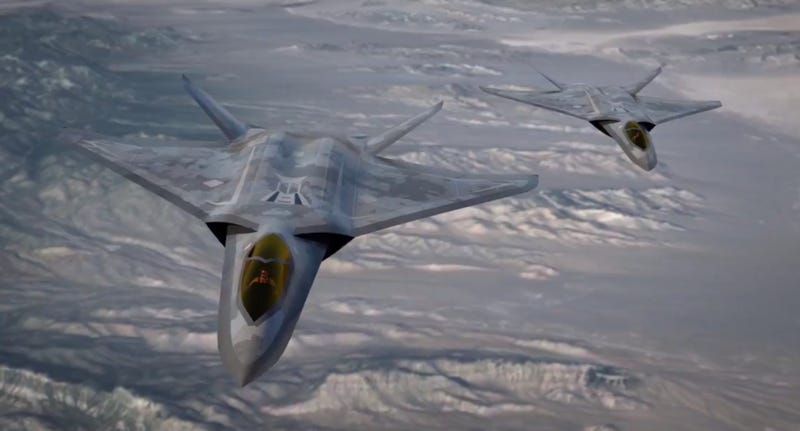 Lockheed Martin released a promotional video last Friday for the company's 75th anniversary, and it provides a glimpse at many of the projects the secretive design team has produced throughout its history, and gives intriguing hints at ongoing and future projects. One interesting tidbit is an aircraft that appears to tease the U.S. Air Force Next Generation Air Dominance (NGAD) fighter, a 6th generation fighter that could be slated to replace or complement the F-22 Raptor. It's an interesting shape. Now, where have we seen this before? I think it bears an intriguing similarity to the Northrop YF-23.
Of course, there is no reason to believe that any image from a super-secret project should be trusted as authentic, and it's not even certain that the Air Force will field another traditional manned fighter in the future. But I've always had a soft spot for the somewhat gawky runner up to the Raptor, and I'd love to see it resurface in some fashion.
Here's the L-M anniversary video in all its military industrial complex glory.