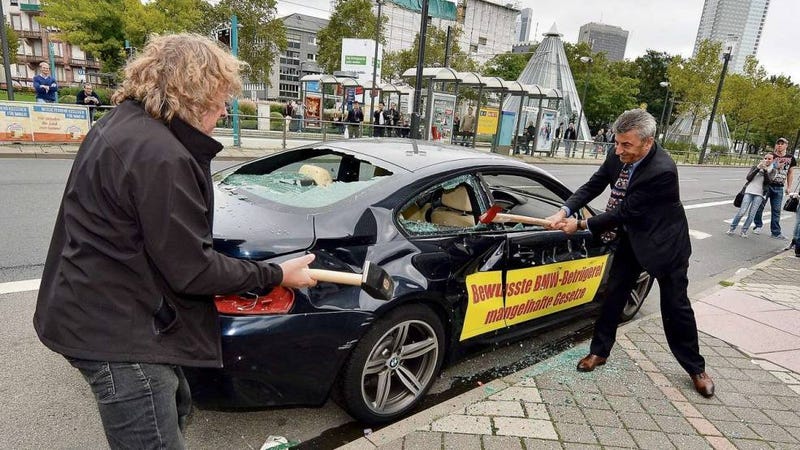 Remember the disgruntled Italian who destroyed the former car of his dreams in front of the IAA in Frankfurt to prostest BMW reimbursement policy, or polar bears, or something?
http://jalopnik.com/spurned-bmw-ow…
Not only is he planning on repairing it and then destroying it in Berlin in front of the Bundestag again. (As if they give an eff!) Turns out that, technically speaking, it's not even his car. It's on lease! He has to give it back to BMW in tip-top shape, or he will be charged dearly. Good luck with that!