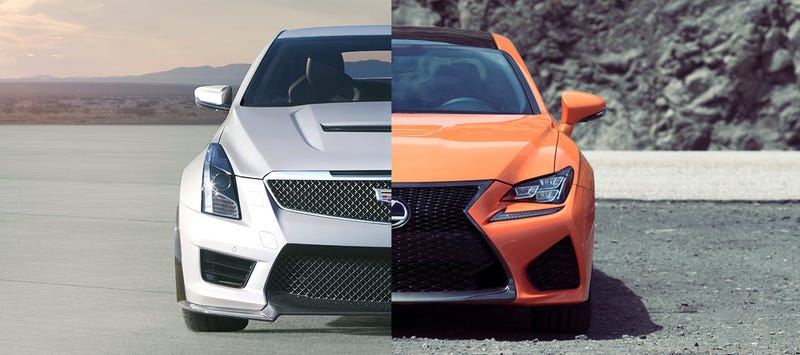 I say the Cadillac ATS-V and Lexus RC-F.
One has a twin-turbo V6 producing 464hp @ 5850 rpm and 445lb-ft @ 3500 rpm.
The other uses a natty V8 producing 467hp @ 7100 rpm and 389lb-ft @ 4800rpm
One weighs around 3760lbs and is focused for track use, the other weighs around 4048lbs and is made to be a grand tourer.
One is American, the other Japanese...
Hmm, maybe they should trade the engines and then trade the brands!