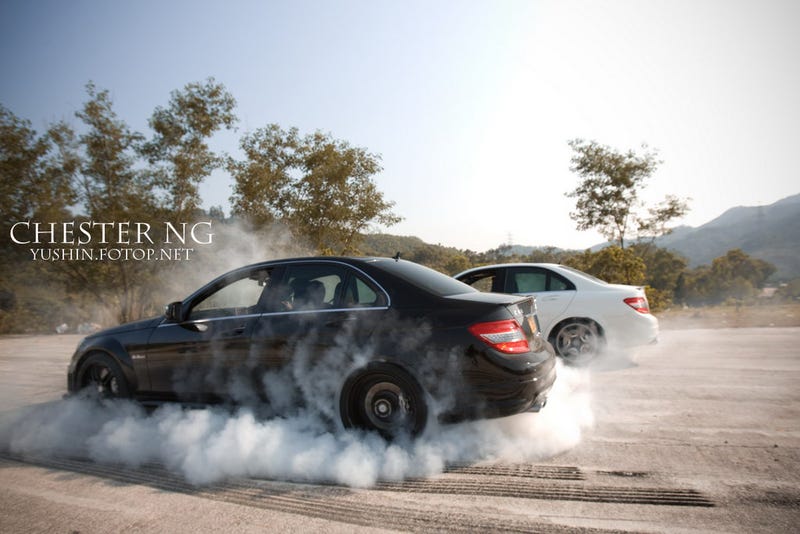 I'm musing over the idea of buying a pre-owned Mercedes-Benz. I've always been a huge Benz fan and I never got a chance to have one but might be able to make it happen in the not so distant future.
Here are my requirements:
-2011 and up
-$30,000 MAX Edit: E92M3 just made me realise $30,000 CAD is equivalent to ONLY $20,600 USD. These cars must be a goddamn steal if you are talking US Dollars.
-under 65,000 kms (40,000 miles)
Here are four great choices all under $20,600 USD locally and I'm wondering which would be the one for you if you were in my shoes.
2011 E550 Sedan 4matic 61,584kms $29,850
I'm surprised I could find a E550 in this price range but there is 2 to choose from at this dealer. This is the nicest car of the bunch especially with the 382hp 5.5L V8 but I fear that it would have the highest maintenance cost out of all the choices. Airmatic at all 4 corners could be very pricy if it fails.
2012 C350 RWD Coupe in factory Matte Black 54,993kms $29,888
302HP V6,Matte Black!!!, Beautiful black leather with white stitching, Nav,Sunroof,all the goodies. Should be the least expensive to maintain since there is no Airmatic or 4matic to deal with.
2011 E350 RWD Coupe 49,900kms $29,990
I think the E-Class Coupe is the prettiest of the bunch but I'm not sold of the light tan interior. This one also has the lowest mileage of all the choices.
2013 C350 4matic Sedan 55,000kms $29,995
This is the newest of the bunch and also the last model year of this style C-class so it should have most the the kinks worked out. It also has the AMG Sport package. This would probably be the most responsible choice out of the four but life isn't always about being responsible.

So which would you pick and why?