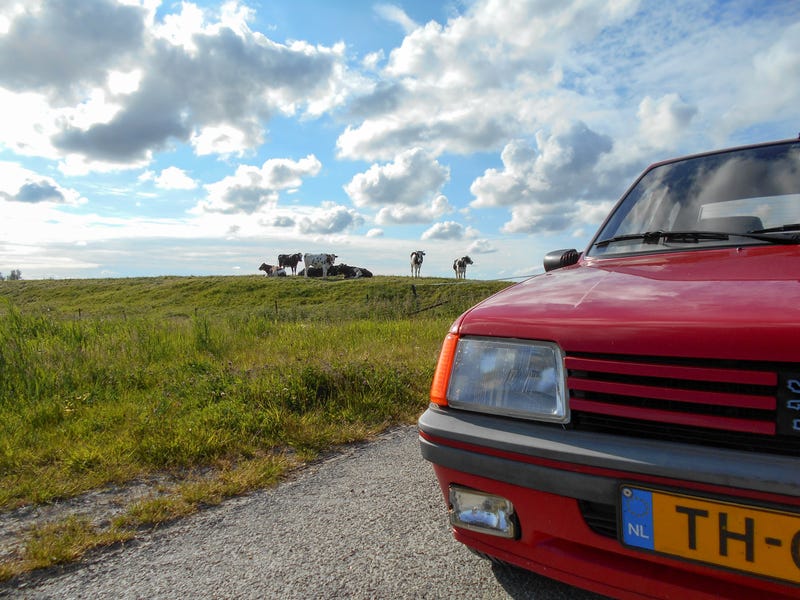 ...don't forget about how it's lit. I just learned the hard way. Here's a picture series of my '88 Peugeot 205 GTI. Pictures that suck as a result. The skies are nice though. Edited: post-processing is crucial. See below.

I left the unaltered pictures, and pasted the new ones at the bottom. The top picture is a processed one. Thanks to RWS Motorsport for the tip.

It was 6:30 pm today when I took these.

The few above are still acceptable I guess. The rest of them, not so much. These are the least-bad ones.

And yes, the plastic on the bumpers and sides should be worked on to make them look less weathered.
Edit: I just played with a few filters. Quite easy really. Here's the result: