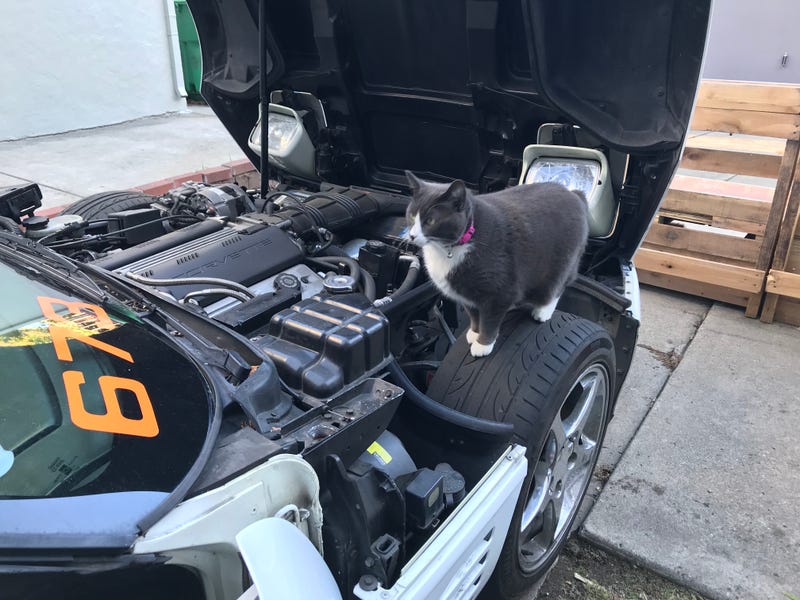 First: big shout out to Percy for all the help.
Second: I'm looking forward to Laguna Seca on Friday.
Updated this week:
New Hawk racing pads gripping shiny new rotors.

Bridgestone RE71-R tires — I was going to go Falken but was talked into those and the reviews sound pretty good - aside from wet weather. They're basically slicks with grooves to make them street legal.
Brake fluid flush. Pretty sure the last update was in 1992 at the factory. It's nearly black from contamination and boils to where the brake pedal would be nearly limp after 4-5 laps. Kind of terrifying and still might be related to the failing ABS system malfunctioning — it dumps fluid into an extra reservoir to prevent lock ups. It's a work in progress, fixing that nonsense.
Won't speed me up any but I put a new battery in as well as the old one wasn't holding a charge.
I'm really looking forward to driving this car at speed on good tires. The old, dried up, heat cycled ones that were on the car when purchased and until now were mismatched and greasy. You could do a u-turn with nothing but throttle. Sounds like a compliment to the engine but it's actually just how bad the tires were.
Oh! And an alignment. Busy week!