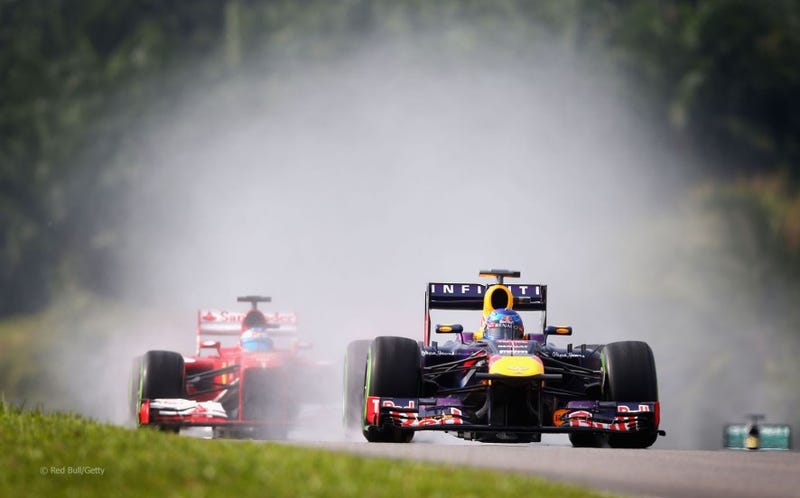 As Malaysia apparently shows the true pecking order of F1 teams, I'm interested to see how this race plays out.
Will we have another Red Bull test day with Vettel on poll? Or will (as Helmut Marko says) the tire's dastardly plot to destroy Red Bull prevail? Or will Massa Fezzer just kick the RB9 ass of the line like it always does?
Speaking of Ferrari, is Massa for real? And if he is, does will Ferrari be favored to win the constructors championship?
For that matter, is Lotus for real? Or Force India? And what about Sutil? Will he still be able to pleasantly surprise everyone? Or will Saber finally come out and show they are the kings of the mid back?
And finally, can Button pull a F2012 with his McFailen and win Malaysia?
My thoughts? I'd bet on the boys in red (and no, not Marussia you smartass).