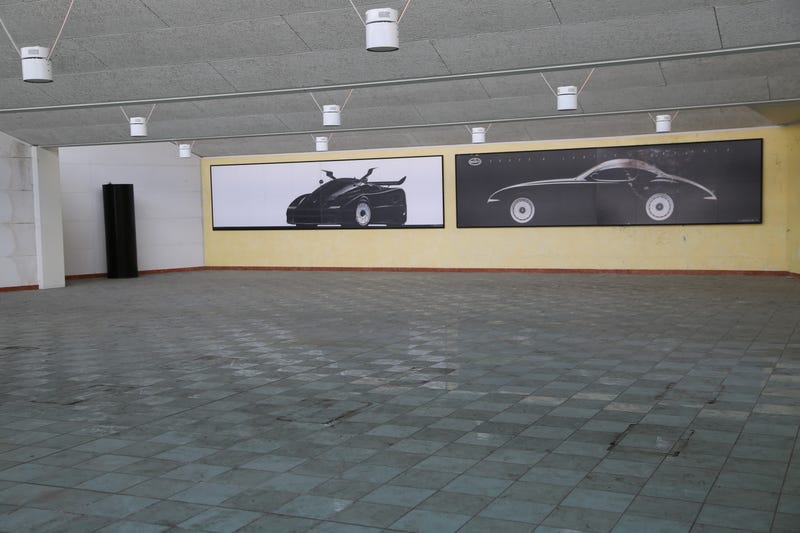 Two images still hang in the lunchroom of the abandoned Bugatti EB110 factory.
In the bottom right corner of each there is a signature and date. The EB110 with winglets and no horseshoe grille looks to have a date of '89, while the new Atlantic looks like '91.
Can't be absolutely sure of the signature, but feel fairly confident it isn't Marcello Gandini or Giampaolo Benedini. Gandini is credited with the design of the EB110 while Benedini is said to have "guided" Gandini through touchups on an older design when Gandini's initial release drew criticisms.
---
The framer's signature? Photographer of the model and drawing? Who is P. GeGoya?
Opening image at 5760 pix.