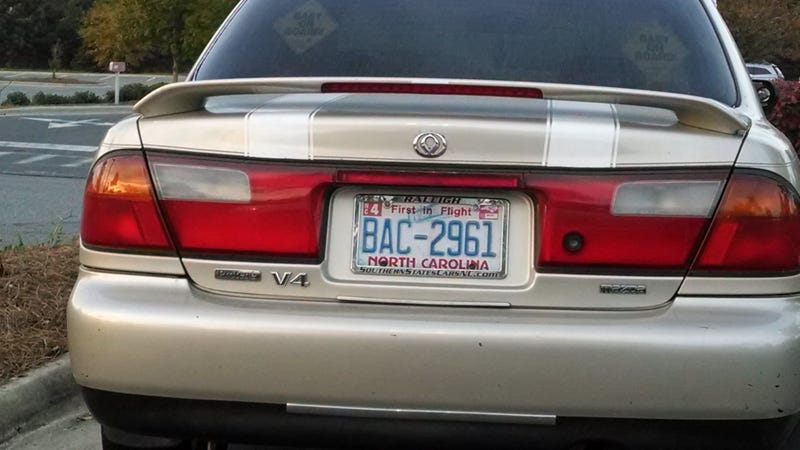 At least someone apparently thinks (and brags) that it's a V4.
Also had to have racing stripes. Don't forget the tint, and not one, but two Baby On Board signs.
Roof Rack! Lifted? I'm going to say those definitely qualify for the 'z' in rimz.
Anyone here remember Beaterz.com? Posting up pictures and commentary of automotive modifications in questionable taste. Can we get something like that going on here? Post the picnic-table wings, the stick-on enhancements, sticker overload, and fart-cans of greater than wheel diameter...