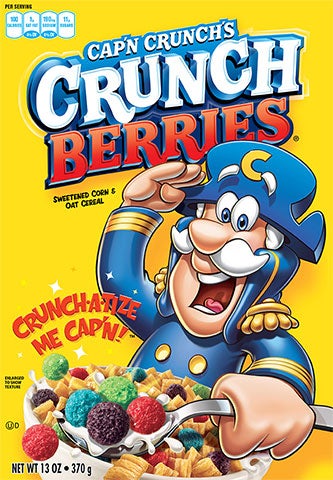 A standard size cereal box allegedly contains 10-15 "servings" of cereal. Which makes a single serving about enough for an anorexic ant.

I can usually get only 2 or 3 bowls at most out of a box. To see what an actual single serving looks like, I found this video:

How is it possible to consume 3 spoonfuls and that's it? Is that an entire breakfast?

No, the cereal is part of a "complete" or "balanced" breakfast. It says so in the ads!

Why on earth would you drink orange juice along side sugar-y cereal? The only worse time to drink orange juice is after brushing your teeth.