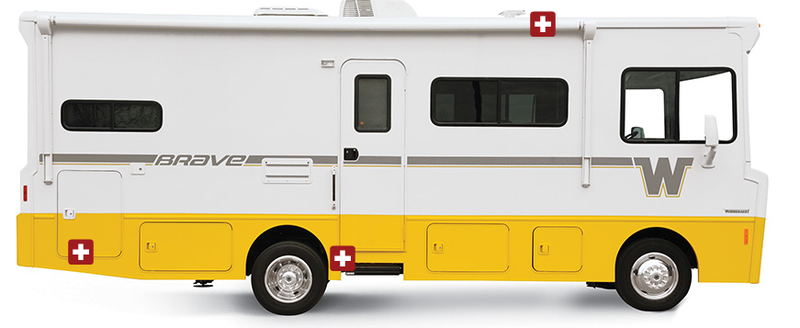 Well not a car really, but Winnebago has a new retro themed motor home out! WHAT! So retrotastic! It would go nicely with VW Dune concept...
Anyway, it's called the Brave because it takes balls to mass manufacture a retro themed RV.
It even has retro interior choices.
I need a test drive and full report please.