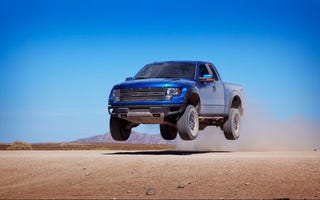 I recently got a new job and my earnings would benefit if I had my own truck. The company I work for as a sales rep has a repair business for capital equipment (much of which will fit in the bed of a pickup truck) and in many instances if you can pick this stuff up while you are on your regular sales call you will get more work because maintenance guys are always looking for the easy way out.
I have been on the lookout for a truck and I am always poking around Autotrader and the likes to find something suitable for my need.
Ideally I would need an F-150 (I am biased towards the blue oval) or a Nissan Titan. I don't like Dodge or Chevrolet (damn libertarian mind) and I am not a fan of the Tundra.
In my search I have trouble finding anything under $30k unless the truck is 5 years old or has 200,000 miles on the odometer (yes that was a slight exaggeration).
I would love to find something that is affordable enough that I can justifiably keep my 5er wagon, but at the prices I am finding I can't do it so now I am looking at older trucks in the sub 12k range.
In this range you will find a plethora of basket cases out there and it really is like rolling the dice. I need something that is reliable enough to put 2500 miles a month on without costing an arm and a leg to maintain and I need something large enough that I can haul a 2000 lb pump down the highway.
Does anyone here have any clue why trucks are so damned expensive?