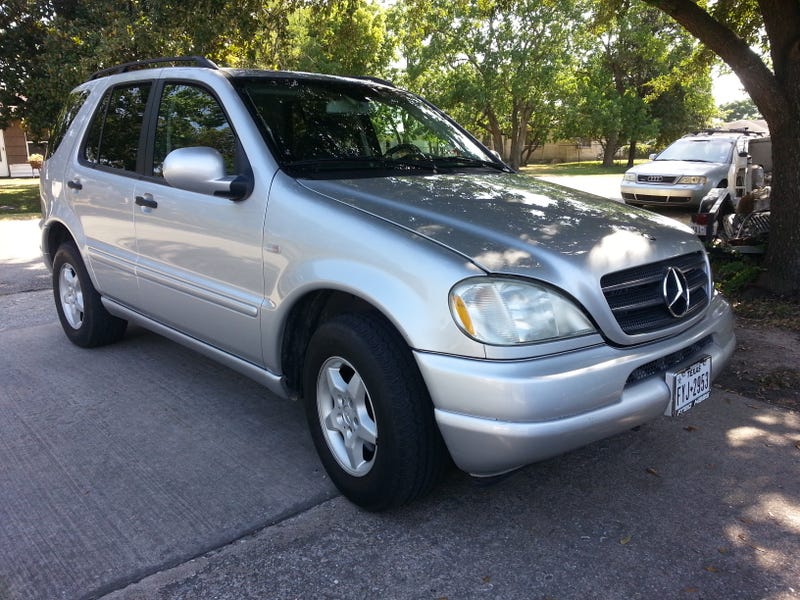 Short answer, because up front value that ultimately blinds logic. AKA Tavarishitus
A while back, my dad's truck was stolen and wrecked. It was recovered and currently in process of repair (almost done). With the money saved from the insurance check, my dad was going to get my mom a new Mercedes GLA. Welp... 2 things.
First, the GLA was just too small and cheap as hell. Looks good, but after a couple days with one (thanks to working for a Merc dealer), it just wasn't a good car for my parents. Good on fuel, but that's it.
Second, the saved expenses for the truck repair went towards much needed bills and home renovations.
Til then, my mom was getting rides from my little sister since school was out. Now that classes are going to start again, my little sister wasn't going to be able to drive her around in the E320 i got her for college anymore (best college car ever btw).
With the very little money I had saved and with my dad's promise to pay me back within a couple months, I went car shopping.
First and best choice was a Lexus RX330/350 for many many reasons.
Main being it wasn't German. After owning 7 germs, I finally said F those damn troublesome things foreverrr! But, there was a problem.
The RX330/350s are rad and perfect, but still a bit pricey and out of my budget. No worry, still plenty of practical, strong, and reliable Japanese suv's out there.... right? Well yes... but man are they still pricey for ones with low mileage (under 120k) Acura MDX, Toyota 4Runner, Murano AWD, etc.
I really tried.... but at the end, Tavarishitus kicked in.
At a local Nissan dealer, they had the vehicle in the picture above. 2001 ML320 (Doug's fav) with 98k miles and fully loaded with everything. Ultra clean inside and out all within my price range after some haggling with the salesman. Plus, free oil changes, state inspections, car washes, and a pretty good list of things that will be free for life. Deal of the year?
Well yes and no. The no mostly comes from it it still being an old Mercedes. So get used to this...
After a week, it developed a very rough idle. No biggie, i've diaged it as spark plugs, cables, throttle clean, and a system reset.
Week after that, it developed a steering issue at high speeds. Diaged it as both the p/s pump and rack and pinion. Well shit, that'll wait.
Finally last night, it developed 2 more things. A/C was not cooling and washer sprayers were now inop. With electrical, it helps when you have 2 cars woth the same guts under the bonnet :]
After a good hour and a half in the 104°F shade, I diaged as having a short to ground somewhere in the harness that links both the washer pump and A/C condenser fan assembley.
Clown on the Lexus RX all you want, but shit like this never happened every couple of days.
TL;DR Fully loaded 2001 ML320 4 Matic > base 2015 GLA