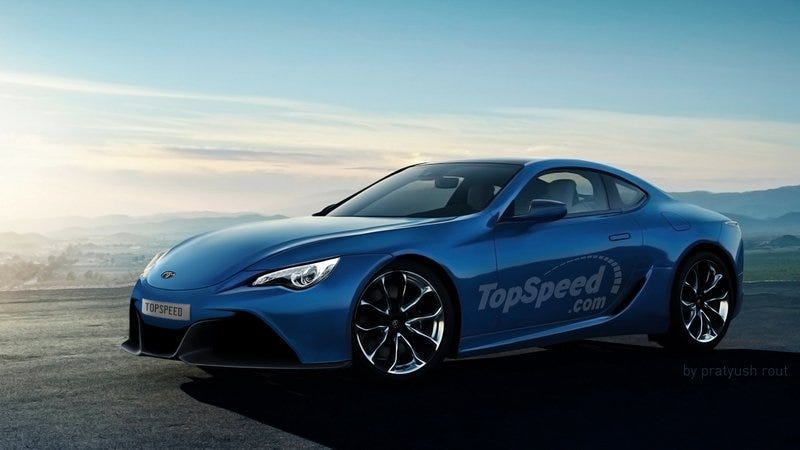 I'm just curious, has Toyota confirmed that they have any intentions of calling their BMW-based car a "Supra?" Why would you even want Toyota to call this a Supra? Wouldn't the initial receptions of the R35 and the new NSX be a hint that perhaps calling this BMW joint project a Supra could be a pretty horrific and lavishly stupid idea?
Is the car even in a high enough class to be called a Supra anymore? I mean the GT-R had the performance to back up the legacy but I remember a lot of reservations towards placing it firmly into the lineage. The NSX is a phenomenal performance car for a 2012 model but really would have been better off with any name other than NSX.
I'm just saying, looking at the LC500, I feel like Toyota could use that platform to make a supercar in league with the next GT-R and whatever Acura does to salvage the NSX mess. Let's face it, Supra is no longer a Z car competitor. It's the name of the top performance Toyota.
Whatever this...project is it needs a different name. SF-R, the 98, Craig! Im fine with anything but Supra for a little touring car. My goodness would Celica be amazing! But I'm weird like that. Don't you dare say "Celica Supra" or I'll track you down and hit you with a bag of oranges.
Do you all really want a Z4/Supra successor? Does that sound right to you knowing that this car was developed as a convertible turned coupe? That Toyota would be introducing a new engine that you know will be the turbo V6 Lexus ends up using in the IS/RX/GS/RC and any hybrids? Ya'll kewl wit all dat?!!