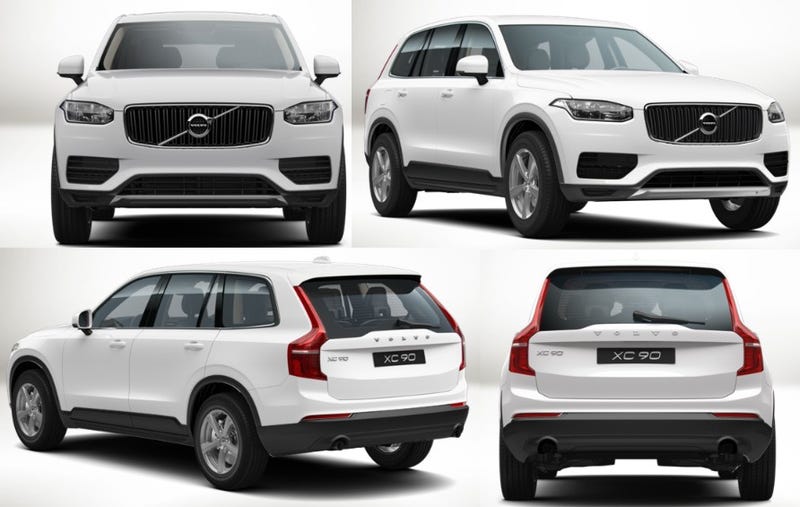 Im just curious why enthusiasts are still into Volvo? They announced that all their vehicles will be solely FWD-biased, transverse 4-cyls with hybrid variants replacing future diesels. A majority of the models have an overly complex drivetrain that alternates using a supercharger and a turbocharger to match a 2.3L turbocharged engine and there are no manuals going forward (for the US anyways).
Volvo is currently less reliable than Audi, building vehicles that have bland front ends and Chrysler-style interiors with slow touchscreens. Like Acura and Mitsubishi, they don't make anything like the family or rally cars you all are nostalgic over. Plus, everyone is creaming themselves over a midsize crossover and 2 ton midsize sedan. Why not save yourself 300lbs and get a Lincoln MKZ Black Label?
Volvo doesnt offer any coupes, convertibles, roadsters, sportcars...just sedans that cost more than sports sedans or premium brands, a couple of crossovers, and some wagons/hatchbacks that come with a factory liftkit and some bodycladding. Have you looked at how many V60s are the Cross Country versions? Your wagons are sold as crossovers, brah.
Volvo's autonomous tech is stuck on Mustang, and whenever Tesla shows huge progress in technology Volvo looks down its nose and tries to blow a whistle on something that isn't regulated enough to tattle tale on! In fact, Volvo throws more shade than Mariah Carey's sun hat in the middle of an afternoon J-Lo concert.
I'm just curious though. There seems to be a bit of a disconnect since you guys say you love RWD vehicles, leightweight, great power, standout looks, and a great value. You don't want electronic nannies but Volvo has so many you can get a red key that turns on even more of them! Now they did announce that all Volvo's going forward will be interesting to drive, just in time for you to be unable to drive them! Why does Volvo get a pass for being the complete opposite of everything we love? They aren't even quirky anymore! Is it all just blind nostalgia?
*Note, I'm focused on Volvo in the US market.
Just something from Consumer Reports for 2016. This is predicted reliability across the entire brand for 2016.
| | | | | | |
| --- | --- | --- | --- | --- | --- |
| Rank | Make | Overall Score | Road-Test Score | Predicted Reliability | % of Test Models That Are Recommended |
| 1 | | 80 | 83 | Better Than Average | 100% |
| 2 | Subaru | 78 | 80 | Better Than Average | 100% |
| 3 | Lexus | 76 | 74 | Best | 88% |
| 4 | Porsche | 76 | 84 | Average | 60% |
| 5 | | 76 | 85 | Average | 50% |
| 6 | Mazda | 74 | 74 | Better Than Average | 100% |
| 7 | Buick | 74 | 76 | Better Than Average | 80% |
| 8 | Toyota | 72 | 69 | Best | 62% |
| 9 | Kia | 72 | 75 | Better Than Average | 67% |
| 10 | Honda | 71 | 73 | Average | 88% |
| 11 | Hyundai | 70 | 76 | Average | 60% |
| 12 | Volvo | 69 | 77 | Average | 25% |
| 13 | Mini | 68 | 71 | Average | 50% |
| 14 | Mercedes-Benz | 67 | 80 | Worse Than Average | 29% |
| 15 | Volkswagen | 67 | 76 | Average | 71% |
| 16 | | 66 | 74 | Average | 38% |
| 17 | Lincoln | 65 | 73 | Average | 25% |
| 18 | Scion | 65 | 62 | Better Than Average | 75% |
| 19 | Acura | 64 | 73 | Worse Than Average | 40% |
| 20 | Chevrolet | 64 | 75 | Worse Than Average | 27% |
| 21 | Nissan | 63 | 71 | Average | 33% |
| 22 | Infiniti | 63 | 76 | Worse Than Average | 20% |
| 23 | | 60 | 71 | Worse Than Average | 17% |
| 24 | Cadillac | 58 | 76 | Worst | 25% |
| 25 | Dodge | 58 | 73 | Worse Than Average | 17% |
| 26 | Chrysler | 58 | 73 | Worse Than Average | 0% |
| 27 | Land Rover | 55 | 71 | Worst | 0% |
| 28 | Mitsubishi | 51 | 46 | Average | 0% |
| 29 | Jeep | 43 | 55 | Worst | 0% |
| 30 | | 38 | 52 | Worst | 0% |