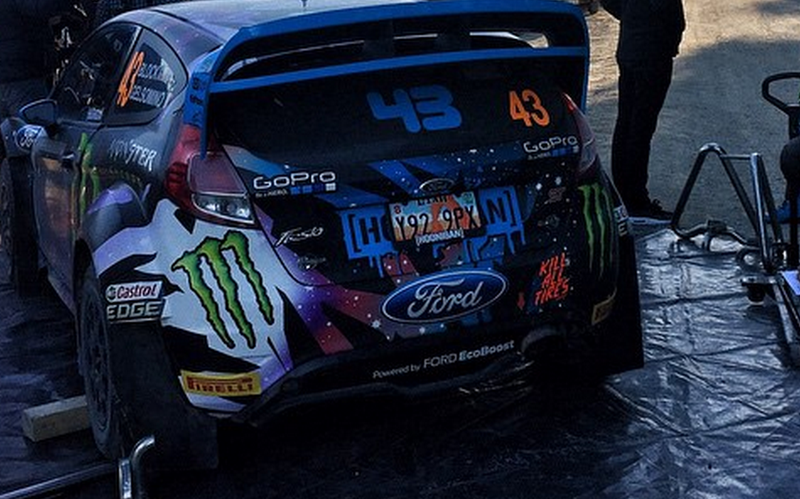 Ken Block and his PR crew occasionally take their Fiesta to other places and race it in as a street-legal car. It kinda got fishy as a 3 door Fiesta body is not homologated in the states and I doubt that engine can pass any state emissions test. And I saw a picture of the car with the licence plate that made its point as "street legal car" while racing in New Zealand. So I did a Carfax. Lots of sketchy shit.
This picture was extracted from @roncar, from the Hoonigan team.
Apparently this had a former life as a 2012 Fiesta SE. I call that horse shit as I believe Ken Block's Fiesta rally car is a R5 Fiesta from M-Sport custom built in england for about ~$500,000 dollars apiece. And I doubt this is BAR/emissions certified or equipped with OBD-II.
Total loss. So is Ken Block grafting VIN numbers to their Fiesta rally car? Because I would believe the NZ authorities to cross check the car's vin numbers and their licence plates. This is getting a bit bizarre...with a Fiesta rally car with a super-salvaged car's licence plate.
The blue color change....maybe a change in livery color that year? 1 huge accident and then it was bought from someone.......
Ok....vehicle purchase....was it bought by ken block? Because I don't think any normal sap would import a salvage title stock Fiesta SE hatch from Japan back to the States. WTF is going on? I know about Carfax having information black holes at times, but nothing like this.
Ken Block, what are you doing with another car's license plate on your rally car? Because it most DEFINITELY does not belong there...