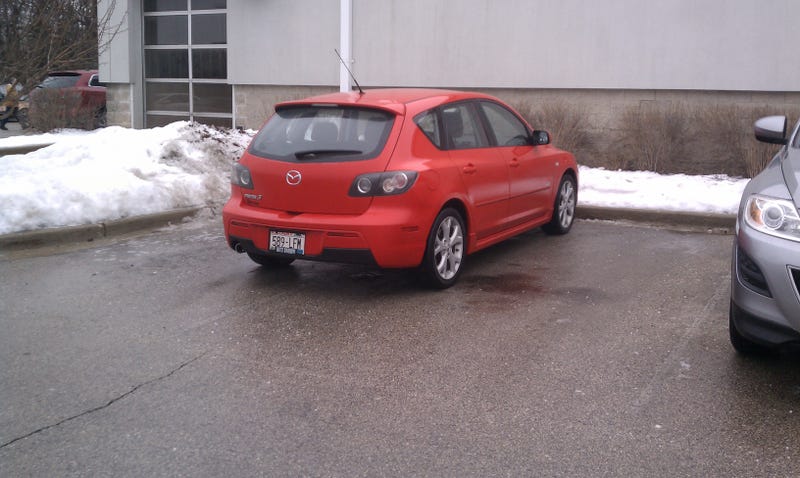 This was actually set up by me and the generally shitty conditions of our parking lot at work the past few days. Being covered in snow and ice, no one could make out the faded lines. This side of the lot is where we park our shuttle, rentals, delivery truck, and a couple long time employees (read; Mazda3 owner and myself).
Seeing that she had parked horribly, I ran inside and grabbed the keys to all the cars and moved them over, since now the lot has been rained on overnight and is pretty clear.
She was not too happy. Probably because I posted this on her facebook first this morning.