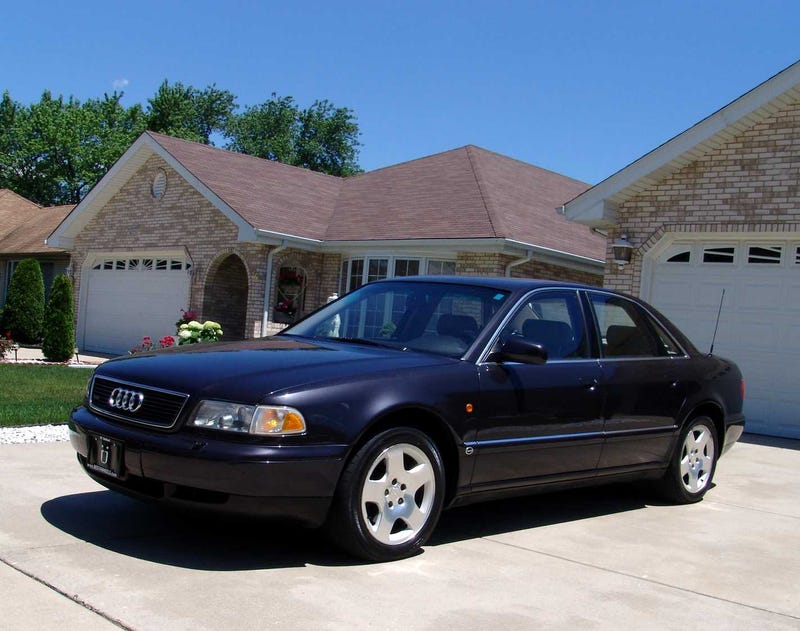 An early model year A8, one owner with 80,000 miles. Let me elaborate more on why this is awesome.
1. Those wheels. They become very shiny, very very almost mirror like shiny when polished.
2. It is finished in a subtle shade of purple. Purple is cool, right?
3. It's a Teutonic barge with all wheel drive and a potent when prodded 4.2 liter V8 engine making 300hp.
4. There are many different ways that the seats can go.
5. It's got "Audi space Frame."
6. It has heated rear seats and four memory settings.
7. Alpine CD changer and Bose audio. (Which may just be average quality, my A4 has Bose audio.)
8. It's only $4,900!
So somebody go buy this before I make another irresponsible financial decision.