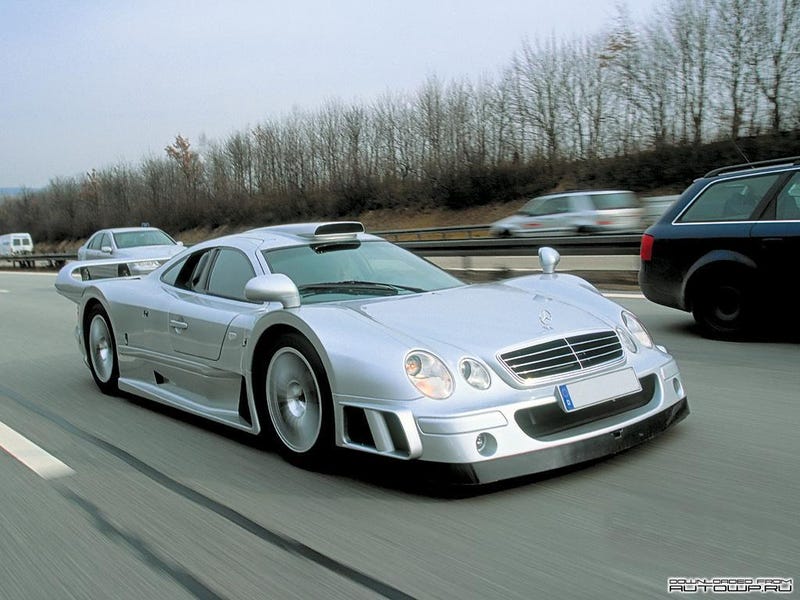 As defined by Wikipedia (because who needs Webster's anyways?), Homologation is:
the approval process a vehicle, race track or standardized part must go through to race in a given league or series. The regulations and rules that must be met are generally set by the series' sanctioning body. The word is derived from the Greek homologeo—literally "same words"—for "agree".
How can you not agree with a BMW M1, a Porsche 911 GT1, or a Mercedes CLK GTR? I'm pretty sure I had a poster of each one of these cars in my room as a child. Yes, the spaces on the walls between them were filled with the likes of the F-40, the McLaren F1, and other greats of the time, but they were street cars that were occasionally converted to race on track. However, the M1, 911 GT1, and CLK GTR carry a different distinction - they were originally race cars. This is an important distinction that should not be undermined. These cars were race cars with some semblance of an interior bolted into them and sold to the public. You could actually drive a real road going race car!
The 911 GT1 and CLK GTR were sold in such low numbers, 25 and 26 respectively, that they are some of the rarest cars ever produced. The M1 was clearly a "serious" production car with 456 units being sold, still making it a rare car.
Each of these cars had serious technological advancements that were worlds ahead of anything on the road at the time. Porsche's first water cooled motor was in the 911 GT1. Mercedes modified their M120 V12 motor, which was used for years by Pagani. The M1 was built with a steel space frame and an RFP body in 1976. All of this technology was wrapped up with nice little bow and could be purchased from the factory. All of this technology was used to try and win races at the top level of FIA sports car racing.
Today, the top tier of FIA sports car racing is comprised of various styles of Prototypes. Here in the good ol' US of A, we have the new TUDOR United SportsCar Championship (TUSCC) that combines both LMP style prototypes with Daytona styles. While both are very fast, have a ton of cool technology (sorry Ford, but adding turbo is not "new" technology), but have absolutely NOTHING to do with street cars aside from having four wheels. Yes, there are companies like Radical, that produce road going cars that look like prototypes, but they are a far cry from the purity of homologation specials from the factory..
I've been avoiding the one serious flaws these cars have - their price tags. The CLK GTR at the time was the most expensive production car ever and fetched nearly $1.6 Million dollars when new, making the 911 GT1 a bargain at a little under $1 Million. For the more frugal types, I present to you the Mercedes 190e Evo II and the BMW M3 Sport Evolution.
Ok, Ok, you got me. Neither were originally race cars, but they were still homoligation specials. Both were fitted with bespoke motors, amazing looking aero bits, and were the road-going siblings of their DTM brothers.
So you may be asking yourself, "Why is this idiot going on about these cars?" It's because they are boy racer cars for the road. With no APC stickers, wings, or hella flush wheels needed, these cars are the real deal. They are as close to race cars as manufacturers were able to produce, and they are simply striking. Yes, traction control (although in my last article may seem to indicate otherwise), direct injection, and other technologies that have made their way from the top tiers of racing.
BUT I WANT MORE! I want a car sitting in my garage that is actually from the top tier of racing, though more likely than not, I'll be drooling over one at Cars and Coffee. I want to be able to see, touch, and feel all of that technology and racing goodness, not have those very bits and pieces diluted by number crunchers in order to satisfy NTSB regulations or appeal to their target demographic. I want the good old days back where the manufacturers built these special cars to dominate the top levels of sports car racing.
There is clearly a market for this, cars like the F-50, Enzo FXX, Pagani Zonda R, and GT3 RS, and many others would never make it past the drawing board. All of these cars are great cars, but they watered down excuses for the homoligation specials.