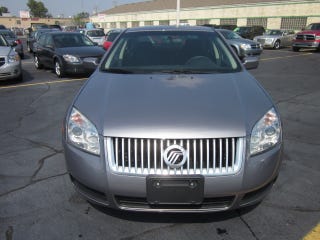 This is my FWD 2007 Mercury Milan V6. It is my simple Daily Driver, not to exciting but it's quite a bit nicer than it's Fusion sibling.
What's entertaining today about it is the Advance Auto Parts Maintenance/Service recommendations.
What could be entertaining about a recommended service list?
WELL, if you notice, I DO have it selected as a FWD vehicle on the site.
The very first thing on the list is to change the fluid in the Rear Differential.
On a FWD car.
Keep up the good work guys...