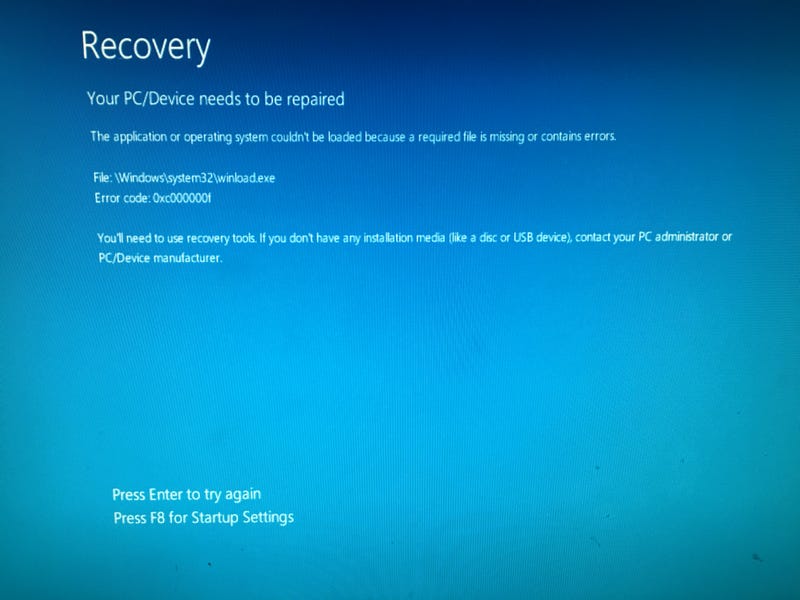 I really did have better things to do today rather than fixing my damn computer, but it's now running again. New and unique errors kept popping up so I finally did the system restore, and after installing drivers and a few apps things appear to be back to normal. Yeah, I would have probably just spent the day watching HGTV and playing video games and sitting on my ass, but I did two out of the three so I guess we can call it a successful day.
In order to prevent this from happening again I guess I need to come up with some sort of backup strategy. Maybe I'll find a cheap but new 2GB drive to replace the used pair of 1GB units in currently use. I guess I should also grab the Windows key so that I can do a full reinstall if necessary.
One thing that really pisssed me off today was the steps necessary to create some Win10 restore media. I downloaded the ISO from Microsoft and went to burn it to DVD, but Windows told me that there wasn't enough space on the blank DVD. Excuse me? Then I went to install it onto a flash drive, but the installer didn't see the brand new drive plugged into and mounted on the computer. WTF MS? I found some third-party tool to do the job, and it did it well, but shouldn't the Microsoft tool designed to do this job actually work?
The Mazda5 will be paid off in October and then I can finally get a new Mac, leaving this machine to gaming and grunt work and other less important stuff. If it doesn't work it won't really matter and I can fix it when I have some spare time, and won't have to cancel plans in order to get it operational again. As it is I have several other projects to work on (replacing a few screens and keyboards on some notebooks, installing an OS, transferring files off of a desktop, etc.)