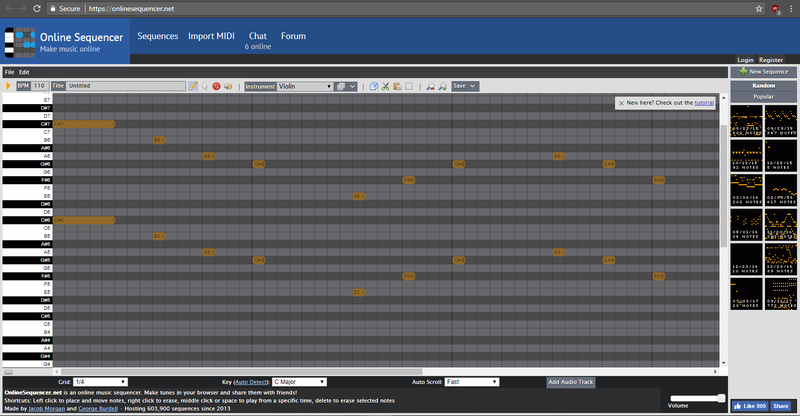 So that's what I'm doing right now. I was just trying to dolly up a version of Alan Walker's Force that has violins and brass and all that amazing shit and now I really think I'm in over my head with this one.
This is what I'm using as guide.
Really I've just begun, I'm not turning back because I want to nail it, but I just need someone to guide me along, or at least give me a better plaything that's similar to the site I'm using right now.