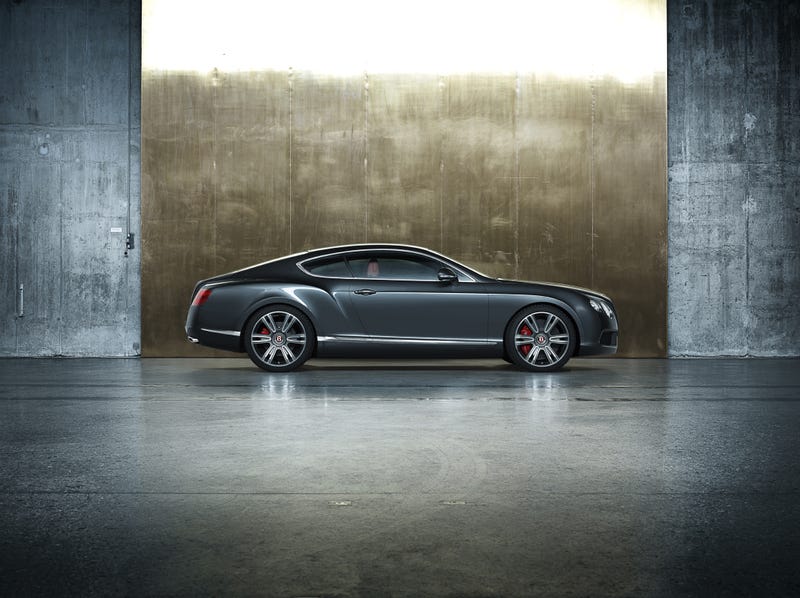 I was out at lunch today and when I returned to my car, I looked up and saw a Bentley Continental trolling the parking lot for a space. It made me wonder why the fundamental shape of today's Bentley motor vehicles are so stunning. After perusing Bentley's history, I think I found the answer: André Embiricos.
Embiricos was your standard issue Greek shipping magnate who also raced cars and lived in Paris. He wanted a Bentley and as things were done in the 1930's he commissioned Georges Paulin, a designer working for coachbuilders Pourtout Carrossier. It would be based on the 4¼-Litre Derby Bentley. The car had a few requirements to live up to Embiricos' desires:
- It had to be fast.
- It had to be light.
- It had to be beautiful.
Paulin clearly succeeded. According to Bentley "The 'Embiricos' Bentley fulfilled all the criteria for a Bentley high performance grand tourer, achieving a timed 114.64 mph (184.5 km/h) over an hour at Brooklands, yet being civilised enough for Embiricos to use as a road car. Embiricos sold his unique Bentley late in 1939 to H.S.F. Hay who raced it in three post-war Le Mans 24-hour races, achieving a commendable 6th place in 1949."
The lines are clearly the historical DNA for today's Bentley motor cars, particularly the Continental. "Although a one-off, reaction to the Embiricos Bentley encouraged the company to explore more streamlined styles for future production models. In 1939 Bentley designer Ivan Evernden worked with Paulin on a sleek Mark V prototype called Corniche. Unfortunately it was in France when WWII broke out and destroyed during a bombing raid on Dieppe while awaiting shipment to Britain. Post-war, many of the lessons of the Embiricos Bentley reached fruition in the glorious lines of the 1952 R Type Continental, and as such continue to be reflected in the iconic shape of today's Continental GT coupe."
So, now I know why Bentley motor cars always catch my eye: enduring design language that speaks clearly to me. Now about the weird headlamps, I don't think Paulin would approve.
All photos courtesy of Bentley Motor Cars Ltd.