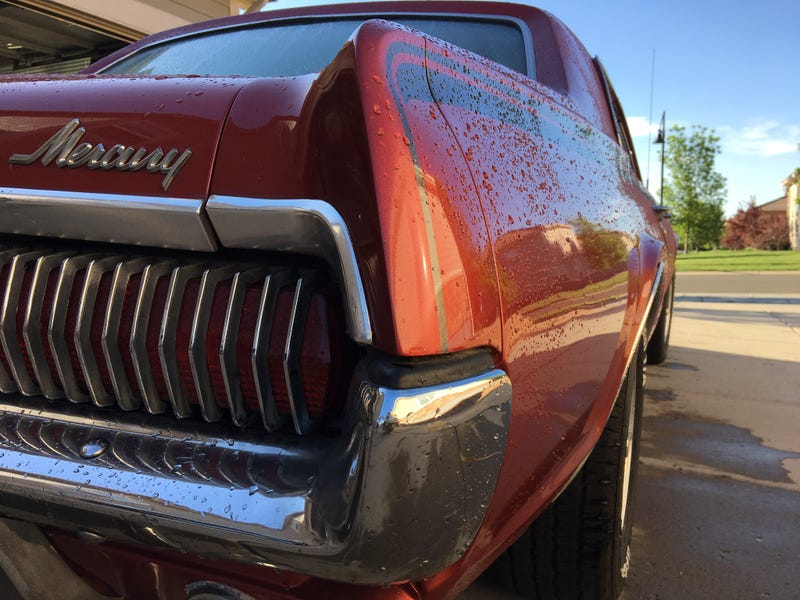 My son wanted to cool off a little playing with the hose, so I told him to hose off the Cougar.

Then the dog wanted to get involved...
The pup's birthday was yesterday (thanks automated veterinarian email!), so then he wanted to play some more.
After that, the Cougar needed some gas, and a chance to stretch its legs a bit. We drove it to dinner. I also remove the glass tube inline fuel filter, since I had some fuel hose sitting around in the garage. It runs significantly better, and it's now safer, too. It no longer hesitates or bogs when I get on the gas.
If decided I may never do the bodywork it needs. It may not show in pictures, but it definitely needs some. That would send me into the rabbit hole of cost that I wouldn't recoup when I sell it down the road,