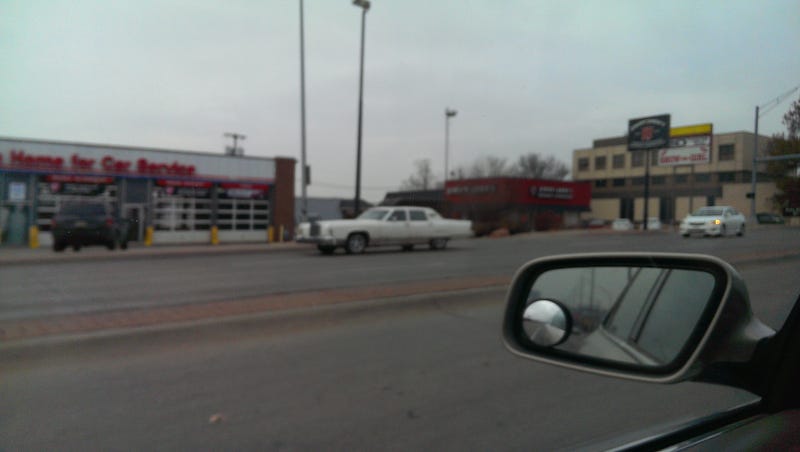 This cocaine-white beauty just pulled out of Jimmy Johns (highest grossing JJ in the country, by the way) and I barely was able to snap a picture. I really want one. Fortunately I know some people that know some people that rob some people.
You may have noticed I've had several spottings in this parking lot. It's the little group of shops across the street from my school, and there's always cool stuff there, so I often swing buy on my way out to see what I can see. Today I saw this Lexus IS-F leaving just as I was pulling in. Yup, it's that blue dot up there. The driveway is so steep, he had to start from way on the right where the Hyundai is to avoid scraping.
The Lexus wasn't the only fast sedan in the lot. In front, facing the school, there was a supercharged XF with very tasteful aftermarket wheels.
And here is quite possibly the worst photo ever in the WPEO series. For the first time, I'm including a Google image so you know what it is you're looking at. It's a 4th gen Celica liftbck. Are these rare/special in any way? Because it looked cool, and I believe it was also a stick shift.