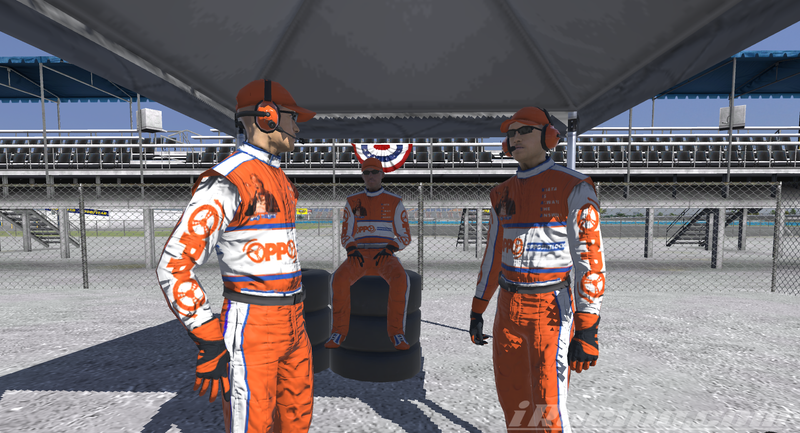 Have you ever wanted to run an endurance race? Like a real 24 hour endurance race with driver swaps and crew changes. Staying up until the weee hours of the morning. Building friendships with your teammates while you accomplish the common goal of not crashing. Well here is your chance. I am asking if anyone would be interested in forming a OppositeLock/Digital Burnouts team for the iRacing 24 Hours of Daytona?

The race is January 21st - 22nd, 2017 (Sat 9AM EST - Sun 10AM EST).
This team is being assembled for fun. You do not need to be Mark Webber. If you feel that you would be able to handle a GT3 or Daytona Prototype racecar for a couple hours without crashing too many times, this is the opportunity for you. The only restriction is that you must have a Class D 4.0 license or greater (which for new people is not that hard to get).
For this to be a success and from past experience, I believe the team needs a minimum of 4 people (iRacing's minimum is 2). The iRacing rulebook states that each driver must drive their "fair share," this is defined as 1/4 of an equal share. For example, if we have 4 drivers, each driver must drive a minimum of 1.5 hours. Obviously, the more drivers we have, the shorter each person has to drive. If there are many people that want to participate, we can run a second car. The limit for an individual team is 16 drivers. If there is continued interest, we can participate in the many other endurance events throughout the year.

Speaking of the car, the "totally not Porsche" RUF GT3 featured in its glorious OppositeLock livery, is not part of next year's 24 hours. There will be a post later polling you, the Opponauts and Digital Burners, on what car(s) we should run.

Let me know if this is something you would be interested in doing?