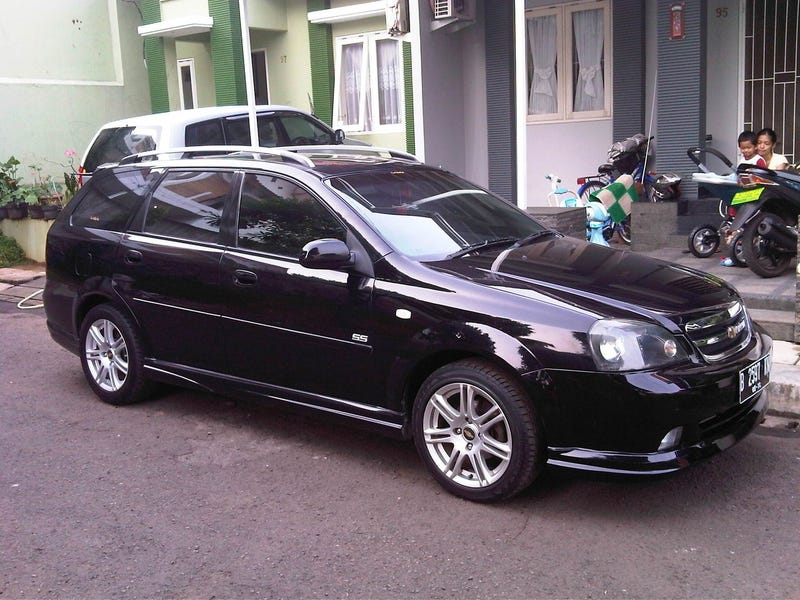 Would You Consider These is a new feature in my kinja, because there's lots of weird Indonesian Domestic Market Cars Sold in here, and i want to know how do you guys from outside of indonesia think about one of these. So here's the first car, the Chevrolet Estate.
Chevrolet Estate is a wagon made by daewoo, based on the lacetti, to satisfy indonesian need of cheap, practical wagon. Buts sold as a Chevrolet. This car was quite cheap, price starts from 16,500 dollars for a base, 5 speed manual model. There's only two option. The SS pack (1,500 bucks, gives you a 17" rim and 3 TVs), and automatic transmisson (2,000 bucks will get you an ancient 4 speed auto.)
The engine was 1.6 liter inline 4 petrol, producing 110 hp. But it has good mpg, about 37-40 mpg in a good day, because it was small. Plus, despite it's quite a good looking, Chevrolet only able to sell 500 of that thing during it's shot lifetime between 2005-2008, so it's a rare sight on the road. And it;s reliable as well, and parts are plenty and easy to fix, because it's not having too much computers in it.
So, a 16.5k cheap manual estate from korea badged as a chevrolet, if that thing goes on sale in your place, would you consider one of those?