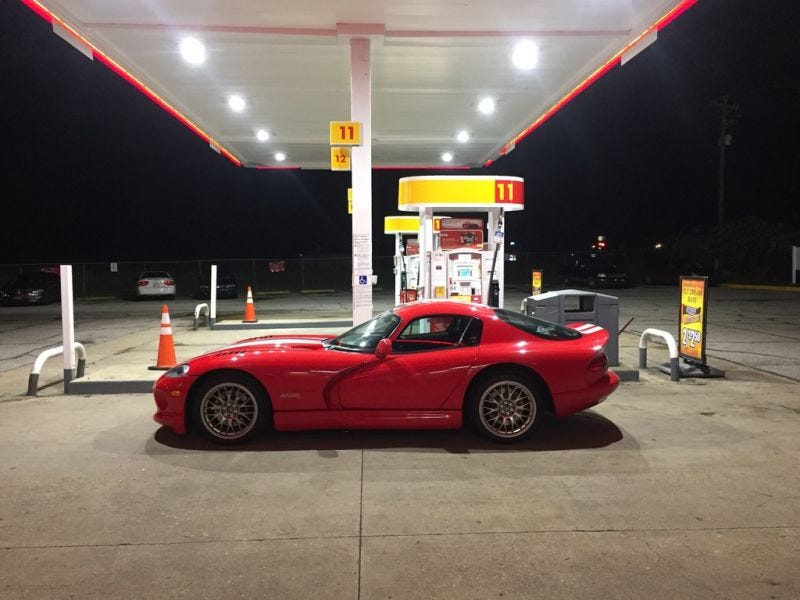 So this is my first post. I've been ghost following these blogs for awhile and love the content. I figured I would post up one of my own experiences.
I located a 2000 Viper ACR online in Kentucky (I live in California) and was itching to pick it up. I spoke to the 65 year old man that owned it and told him I would fly out and drive it back as long as the car was as described and had no major issues. He told me I was crazy and that I should have it transported instead. On the second phone call to the seller he actually hung up on me stating that he thought I was a scammer because nobody in their right mind would drive that far.
My reasoning was this:
1) Although a rare car (Only 34 made for 2000, and about 5 in this color combo) it is still a car and I am buying it to enjoy it, not stare at it in the garage.

2) I also felt uneasy handing the keys over to whatever car carrier company I would have found and pray that there would be no damages on the car when it arrived in LA.
3) This was a private sale which the car was paid in full (by yours truly) even though I put insurance on it when purchased I could only imagine the insurance company would try to default on a claim if it went missing, etc until the car was fully registered in CA.
No flat tires, no mechanical issues, just a smile ear to ear in one of the most ruthless (so everyone says) American muscle cars ever made.
I ended up going on whim, booked my flight, bought the car on a Thursday afternoon and was back in LA by Saturday morning on one of the most epic 2200 mile drives I have ever had on historic route 66!

Anyways whats your take on this? Would you have done it?