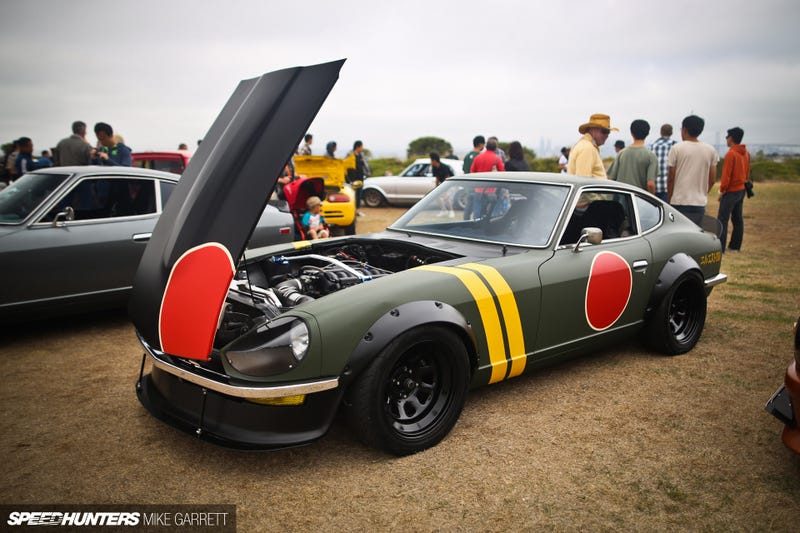 So I came across this last night browsing speedhunters. It made me want my car to look just like this one. Thing is being a Austinite car guy I'm pretty hip .. and its not hip to have what others already have. So I really really really enjoy this kamakazi livery I can't do it on my car because it's been done ):
Also this gave me the idea of wrapping my car I think it's pretty obvious this car was wrapped and I think I'd be happy with the same result on my car. I hate having super nice things because then I get super disappointed when I fuck it up.
So what are some other designs I could run with on the Datassun that won't be too extreme and in your face.. I love me a martini livery as much as the next guy but I'm not sure that's what my car needs.. What are your thoughts oppo !?