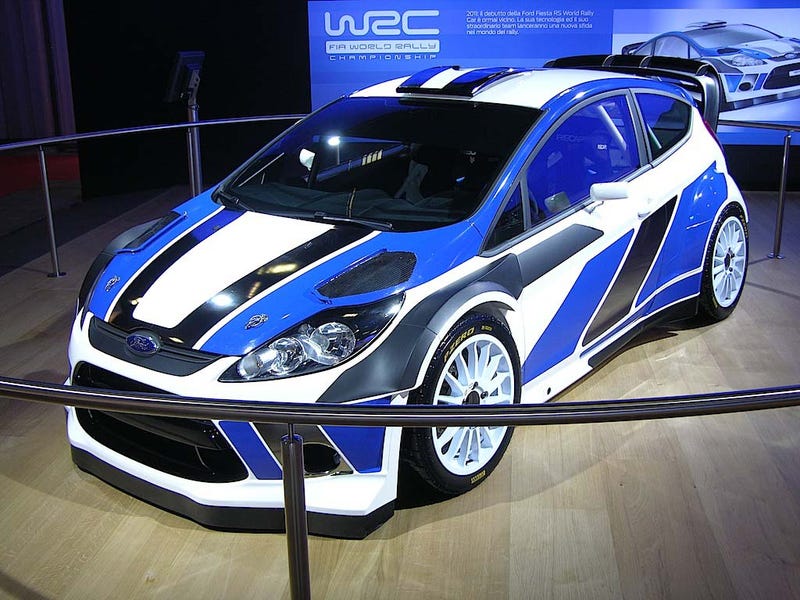 Let me start by saying that modern WRC cars are friggin sweet. All wheel drive turbo four cylinder monsters capable of amazing speed and damn near achieving flight off of jumps. But, I have an issue.
You can't buy a Fiesta with bulging fender flares and AWD. You can't even get either of those two things individually. So, while the WRC cars are production based, they're not production cars. Shit, even in the Group B days you could buy an RS200 or a Renault Turbo 5 or a MG 6R4 or any of the others because they were required to build and sell homologation cars. Then even after Group B was banned, you could still buy a Lancia Delta Integrale Evo II with crazy power and AWD. Then the Lancet Evo's and Subaru WRX STi's were born and you could go down to your dealer and buy one.
Why doesn't the WRC return to homologation cars? Don't say it's a budget thing, because you can recoup costs after you sell enough cars to the public. And it's not like paying companies to develop and build full blown rally cars is cheap.