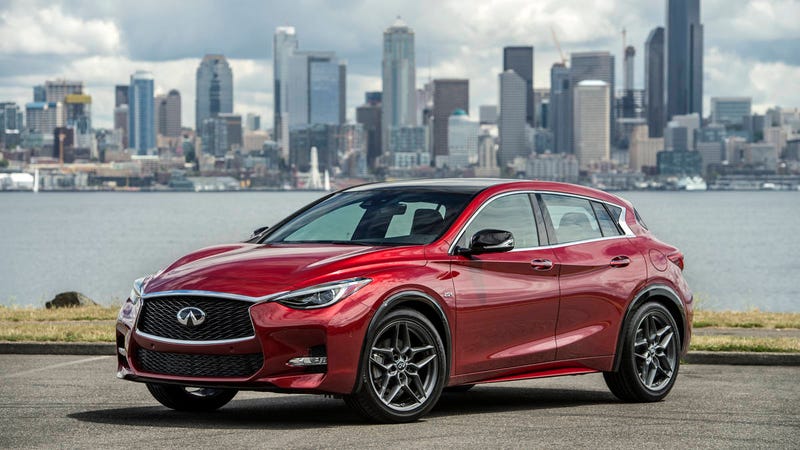 So, you see this beautiful Lexu- I mean Infiniti above, its gorgeous isn't it. With its sleek crossover line, you would never expect this beautiful piece of Japanese engineering to actually be a beautiful piece of German engineering
As many of you may know, the Infiniti QX30 is based on the same platform as the Mercedes-Benz GLA-Class. Now you might be thinking "if its basically the same car, does it have the same tech" and to that, I would answer: NO. The Infiniti and the Mercedes share most of the same tech, in fact, the Infiniti might even have some more tech
This above is the Infiniti's key fob, Of course it looks like the mercedes key fob. But there's something amiss, but what is it?
This is the MERCEDES key fob, have you found the difference, ill tell you: its missing the whole power trunk button. I noticed this while looking at my Mom's ML350's fob. Why would Infiniti just remove that button. If they kept it, it probably could have saved them money. Also, why did they replace that small peace of chrome on the bottom of the fob if they were just going to leave the rest of it?
Who knows, maybe I'm making a big deal out of nothing.