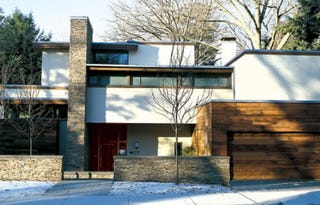 I went to YouTube yesterday to watch a series of This Old House from 2005 about the restoration of a mid-century modern place in Cambridge MA, something I've done numerous times over the years. But it seems that most of the TOH full episodes have been pulled. TOH has their own sub-section filled with hundreds of snippets, but not the full episodes I was looking for.
On the broadcast version they've been mentioning something about an 'insider' package where you can get access to all of old episodes and back issues of the magazines. I guess that's why they had the others pulled, so now they can charge $83/year for access. Umm, no. One more attempt at monetizing once free TV programming, and I'm not going to bite. $5 here, $6 there, and before you know it you're paying more than a damn cable subscription, something that makes cable almost seem like a bargain by comparison, believe it or not.
Screw that. I thought a bunch of our tax money went to support PBS, so don't we, as taxpayers, have access to this stuff? Oh well, it was good while it lasted. I've learned that just because something is available now doesn't mean it will always be available ((*cough* NetFlix *cough*). Too bad I didn't download those episodes when I had the chance...