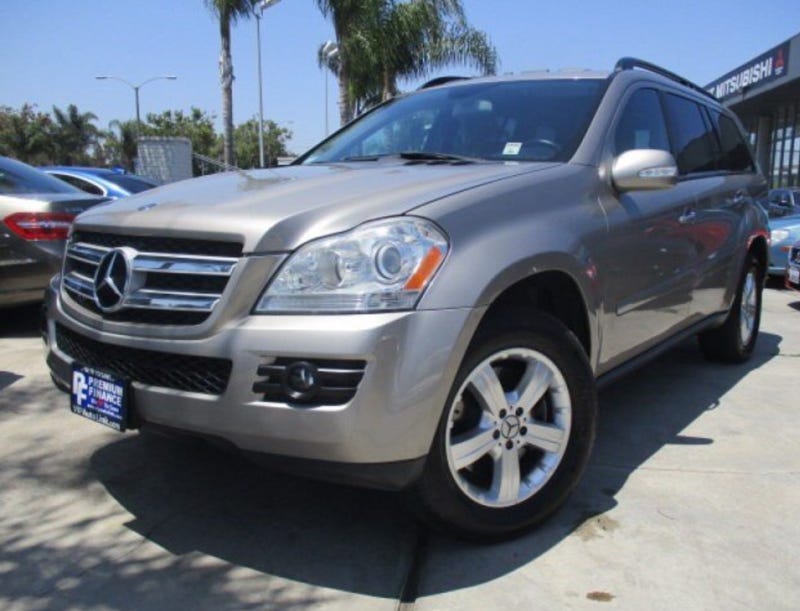 This starts my first post I'm a series called Yay or Nay in which I ask you guys opinions on cars. Specifically my affinity for high mileage luxury cars.
So I spent my weekend car shopping (still at it) trying to capitalize on some sales specials (with someone close to me making a surprising purchase that I'll post about tomorrow). This one dealership I went too in Orange county had quite a few that I liked staring with this 2007 MB GL450.
$12,950 with 144k on the odo. I've never really heard anything good or bad about the GL aside from the fact that it's pretty much an S Class SUV. So is this a Yay or Nay?