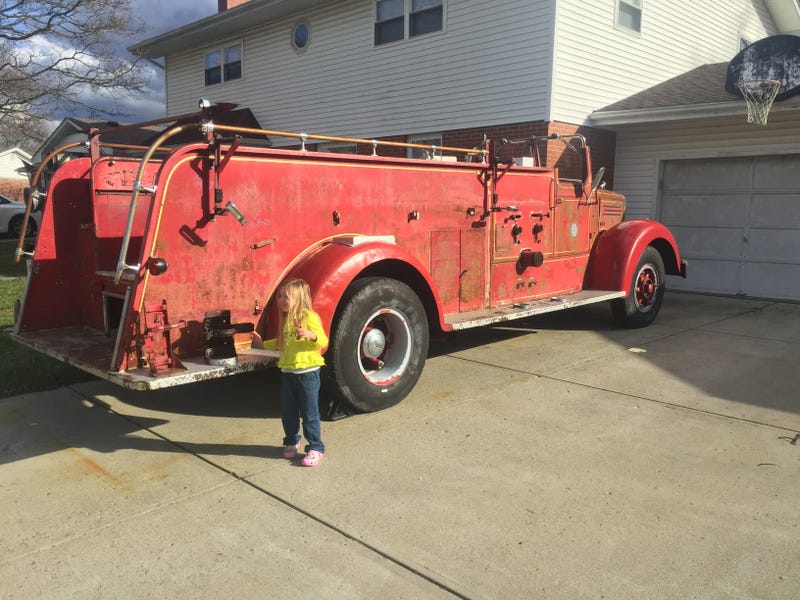 Went for a walk around the block, with my little girl, after work:
This dude in my neighborhood has this in his driveway.
Open-top Firetruck wins all of the Oppo points, right?!?
This vehicle runs (although I haven't seen it move in awhile). It has historical plates on it.
It's awesome!