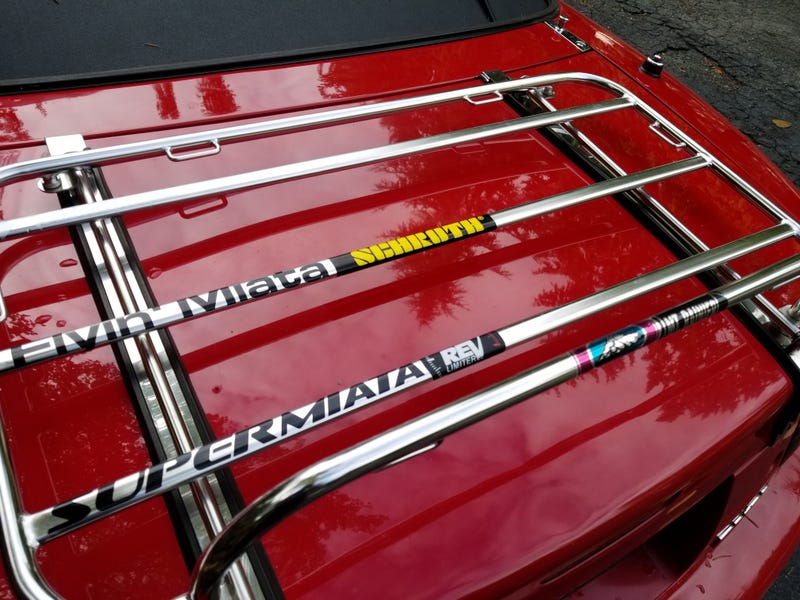 I think I finally figured out how I can satisfy my desire for sticker-bombing, while at the same time keeping my car *relatively* clean and non-ricer. Oh and bonus harness pics! Squeeeee!
Okay. The bar in the back will have my favorite places, like Mt. Rainier National Park. Middle three bars will be from manufacturers/suppliers/designers I've used like 949 Racing, Fujitsubo, Schroth, etc. The bar closest to the soft top will be for as many "+5 hp" stickers as I can fit (the hp boost effect stacks, yo).
Bonus harness test fitting for those of you who made it this far. I freakin' love these belts. 4-point schroth profi-II FE asm, upgradeable to 6 point. DOT legal, and one of the few (maybe the only..?) 4-points accepted by major racing bodies. This will be used for street, offroad, track, rallyx, etc. Basically.... Everything. Before you say anything, I'd MUCH rather use this harness—yes, even without a helmet—on the street than the old stock belts with a rollbar, race seats and no airbags. Anyways... Pictures!