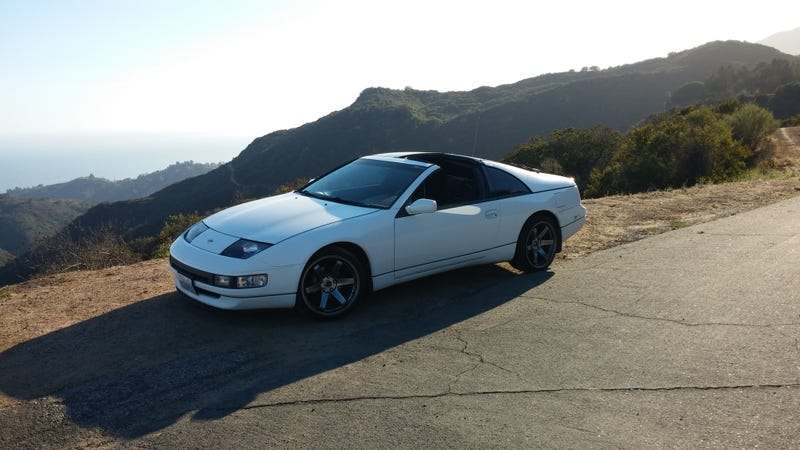 Yesterday, I decided it was finally time to try a canyon I had wanted to for a very long time.
It was pretty incredible, and mostly traffic free. But the best part about this canyon......
Once you start the downhill portion (towards the Pacific Ocean and PCH) it becomes ONE WAY. DOWNHILL.
Essentially: Apex everything. The road can get a bit scary at times due to the fact that you're going exclusively downhill and there are no guardrails anywhere, but it was still so much fun it's ridiculous.
I guess this was a good way to usher in 62,000 miles!!!
Passed this on PCH. This RS5 has been sitting there for MONTHS. Completely intact too. Can I at least have the brakes?
Look at those tires. Hooned hard.
Just off of PCH, spotted this beast
Then as I was driving further up the road, I heard something with a very lumpy cam idling.
No, not that Nova (which makes 600 HP and weighs under 3000 LBS)
THIS!!!!!!!!! (No, not the rat rod). A 1958 Chevy Nomad with.....
A 409 big block filled with period-correct performance parts. Such an epic engine in such an awesome car.
This car was actually a factory "Level-Air" air suspension car, and supposedly 1/9 still remaining. The owner was super friendly and happy to share his beautiful rides and amazing workshop.
As we walked up the driveway, I saw something incredible. In the driveway itself, there was an in-ground single post lift. HOW COOL IS THAT!?!?!?!? The envy was real.
After a 30-some mile drive in the canyons, I went over to a buddy's house to help him work on his M3.
His parts vehicle isn't half bad either.