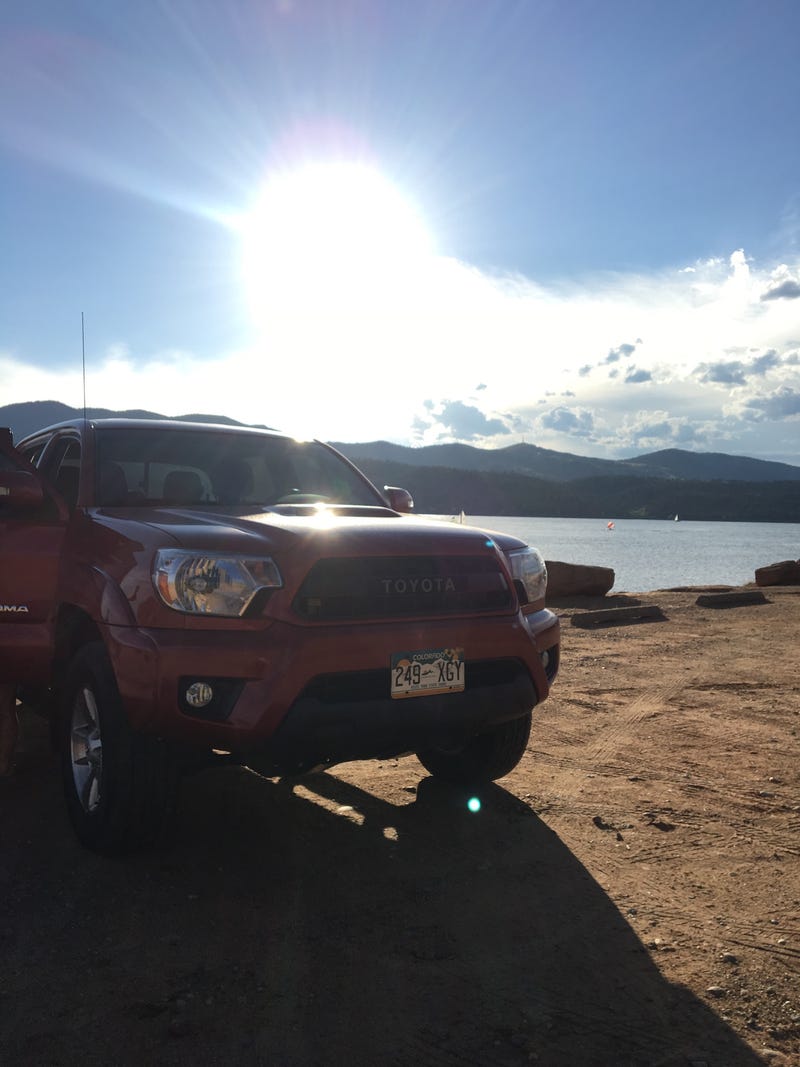 We went to Carter Lake in Colorado. My wife's family joined us, and we rented a pontoon boat and spent 8 hours out on the water. My wife, admittedly not a water bug, was pleasantly surprised at how nicely the day went. Skies got dark early afternoon and cleared the lake off. After that, sunny blue skies, and only a couple of other boats remained. We were able to tune behind it, and all of us with fishing poles managed to catch some rainbow trout.
Water is just good for my soul, and while it's not as plentiful as other locales, you can find some. This one is about 35 minutes away from my house. Swimming, boating, tubing, fishing, just a great day. Pictures are from a small little swim beach we stopped at on the way out.

Funny story, I've got those lovely "Visit your State Parks" Colorado license plates. In all the morning excitement, I forgot to buy a park pass. Came back in from the boat for lunch and found a ticket on my windshield.