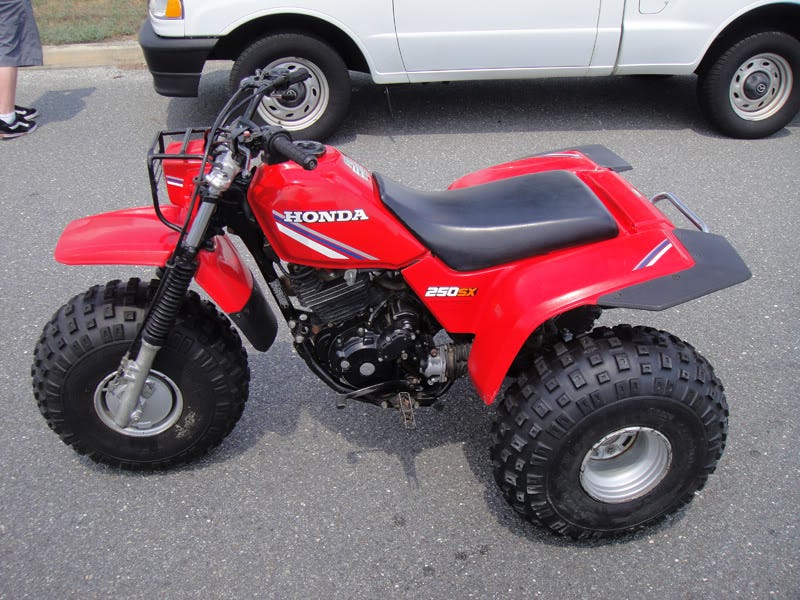 This time on Old guy buys toys his parents denied him as a child..
I'm, hopefully, picking up a 1985 Honda 250SX. It's kind of a cross between a Big Red utility trike and the 200X sport trike.
So I guess it's a Sport Utility.. Heh.
Specs are

246cc 4 stroke
17 HP @ 7000 RPM
5 speed gearbox with reverse
Electric/Kick start
Full suspension
Shaft drive
Weight 357 lbs
The Yamaha Tri Z goes up for sale next week after it gets new sprockets to fix a gearing issue. That should put me in shape to restore the 200x and 250sx to their former glory!