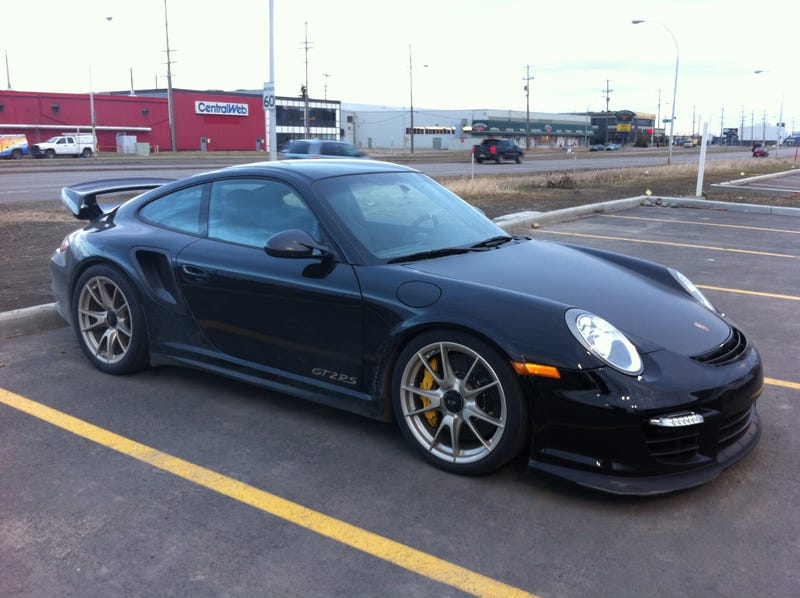 Spotted this at Porsche of Edmonton. For those unaware The GT2 RS develops 612 hp and 516 lb/ft of torque and weighs 150 lb less than the standard GT2, allowing for a top speed of 330 km/h (205 mph) and 0–100 km/h (0-62 mph) acceleration of 3.4 seconds. The GT2RS is most powerful factory 911 ever made and only available in RWD.
997 GT3 Not a bad way to spend 150000 dollars.**in Vin Diesel voice**
I would really like to know what the hell is happening with these two GT3's? why are they on jacks? One of them did have the carbon seats and roll cage, pretty cool if you ask me.