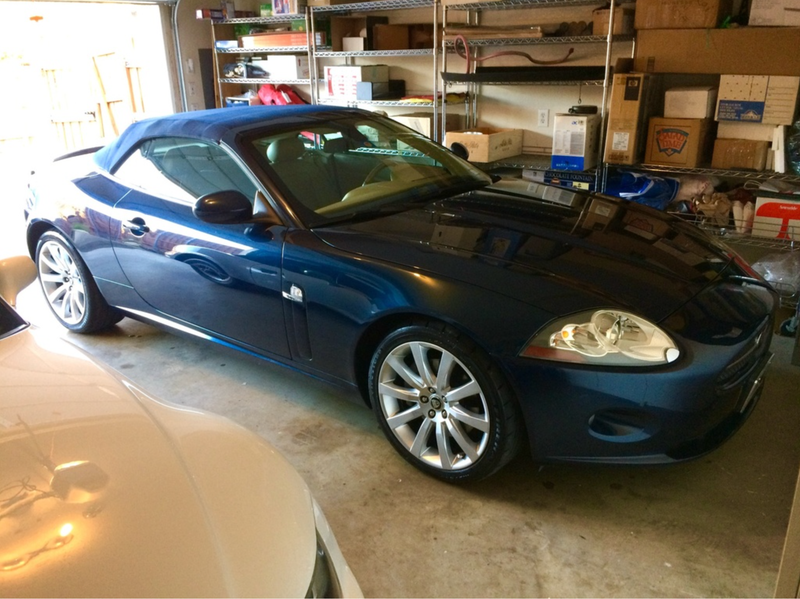 I generally stay away from Craigslist when looking at cars so I don't have to weed through the sketchy (although sometimes entertaining) ads people sometimes post about here. I like to go to curated sites like CarGurus or Autotrader, where cars from dealers with plenty of good photography are more the norm.
Every once in a while, though, you run across something like this ad. A guy who calls himself Jaguar_Master has his XK up on CarGurus with a hand full of grainy potato pics for $26K. Let's take a look:
This beauty comes with a $4000.00 comprehensive Bumper to Bumper extended warranty good through September 05,2017 that means the warranty follows the car and the new owner. If you think the price is too high think again...
Great, so you're selling a car for at least a couple thousand over market value because you've baked in the cost of an after market warranty that is good for maybe 4 more months. It may have cost you 4 grand, but it isn't worth that to me.
You won't find an XK model this clean anywhere within 950 miles of the zip code.
How would I know? All you provided are a few shitty pics in poor lighting from your garage.
The ad concludes with:
This is not your average XK convertible here on CarGurus to compare prices to so considering the coverage I'm offering you there's no room for negotiations. Serious inquiries only please.
In other words, "no low ballers; I know what I have."
Worthless warranty aside, this guy may have the best example of a 2007 xk vert every to be sold in North Texas. I don't know. But, because of the way this ad is written, I won't be finding out. A better way to go about it would be to spend the effort to post a large set of good pics from all angles in good lighting. If the price is firm, just say "price is firm" without the attitude. And don't try to sell the value of an almost expired after market warranty.