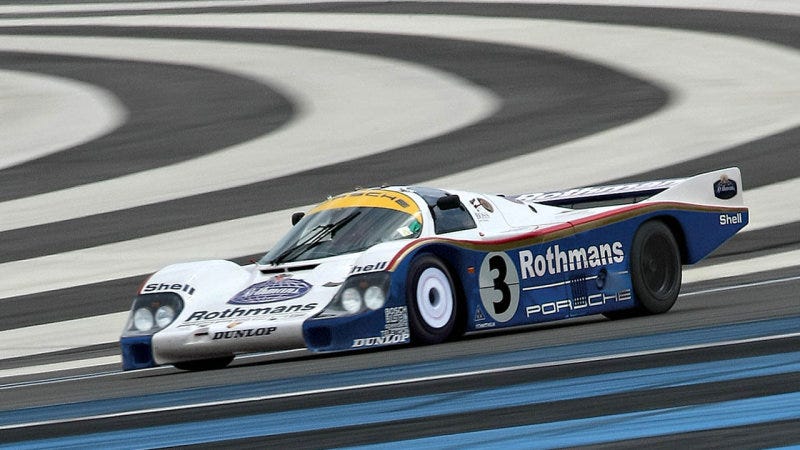 Well, here is your opportunity to own a Rothmans liveried, Porsche 956, real race car, chassis #3.

And by the way, it also won a quirky little race held in France at some track named La Sarthe.
Estimated value is set at $7-9 million by Gooding & Co. But it did not generate a bid even near that the last time it crossed the block.
Grab your checkbook and all the credit cards you have and head off to Pebble Beach in August.