Think of a new car then think of a used car. Make sure you have an answer for both first then tell us below what your first choices were!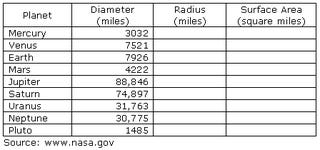 *Warning, rhetorical questions abound below!
Now that you know you wouldnt even need an oil change, what percentage of brand new cars do you think would make that distance straight from the showroom floor? How many miles does a vehicle need to go in order to qualify as "reliable?"

I was just thinking about how we base reliability in odometer distances. I was also thinking that some of the least reliable brands have customers just as loyal to them as the brands that bank on their reliability reputations. How reliable does a new vehicle need to be?
I mean if the car can make it across the diameter of Jupiter then why does an automaker need to be responsible for the next three used buyers collectively being able to take it across the diameteric mileage of every planet in our solar system combined and still be 5,000 miles short of making it from the Earth to the Moon? I mean look at how far you've all gone! You lot have skipped your scheduled annual maintenance every year since the second owner too!
Maybe we are at a point where a paradigm shift is needed. I know everyone hates that infotainment screens, buttons, and bluetooth issues impact reliability because it annoyed me as well. An engine blowing up around 160,000 miles is something that truly matters to me. Hmmm, but I dont know of too many people checking whether or not their used car has an airbag that won't shoot sharpnel directly into their faces. Wouldnt that be a reliability issue no matter the mileage?
We can drive nearly anything halfway to the moon with nothing but iffy scheduled maintenance adherence and never worry much over most of the major mechanical components when buying a used car. However, the keyfob not being detected sure happens a lot. That means not being able to enter or start your car. Mechanically or electronically speaking, even if the fix is simple your problem is the same. Car wont start, that's a huge issue isnt it?
It's late, Im just thinking out loud and Im a loud thinker.